Happy Holidays
from TowerJazz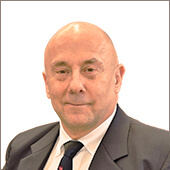 Birthright and Legacy
Message from Mr. Russell Ellwanger—TowerJazz CEO & TPSCo Chairman
Everyone born has the opportunity to live—to breathe, to interact, to think, learn and to DO, and everyone has something inside that drives them, that they intrinsically feel drawn to do with the life they have been given. This Divine birthright is equal for all.
But from our first breath, each of us is introduced to unique circumstances. We don't choose our family, our gender, our race or the country, society or religion that we are born into; yet these factors have a profound influence on expectations and upon our beliefs, opportunities, and our rights and privileges.
Nations and societies that provide equal access to education and employment to all citizens without regard to gender, race, religion or wealth – provide a national birthright accretive to our Divine birthright. Where such access is diminished, the Divine birthright may not have the opportunity to take full seed.
Familial birthright is founded upon parents' legacies.
An optimal familial birthright is where children:
Witness a relationship between husband and wife that encompasses all aspects of love and respect and in turn, the love and respect is shared with the child. In this way they gain their own fluency and understanding to communicate love and to be respectful in the home and to others.
Feel the impact of husband and wife inspiring each other to pursue higher vistas of performance and self-development.
Are surrounded by actions of sincere service impacting individuals and communities outside of the immediate family, instilling a sense of compassion and responsibility towards their fellowman.
Are encouraged and provided opportunities to experience and take part in frequent and in-depth interactions with technical, political and business leaders; giving him or her an advantage as he or she pursues education, internships and careers.
Take part in regular, value-based discussions on religion, philosophy and morality causing them to think through concepts bigger than themselves and to form systems of personal beliefs and values.
Experience the benefits of financial freedom, a large enabler for meaningful service outside the home, with a conviction that the dedication, efforts and principles that enable financial independence are worth it.
Parents can provide a legacy, but character is a child's responsibility.
President John F. Kennedy was born into great family wealth, ranking in the top 10 in the US in the mid-1900s. He was deemed physically unfit for military service and was deferred. He, however, used his father's money and influence to "buy" him into the military and then volunteered for a heavy combat position, a PT boat commander. In this position he demonstrated extreme moral and physical courage and unwavering loyalty to those serving under him.
He went on to be a Pulitzer Prize winning author (Profiles in Courage), a congressman, senator and President of the United States. In having seen the futility of war first hand, he was a sure agent for peace and averted a nuclear war against the promptings of his joint military chiefs and Cabinet. When a stand was needed, he was counted and enforced civil rights legislation. He opened the US to service creating the Peace Corps, which at the time was a revolutionary concept for the country.
He used his birthright to propel himself to a lifelong activity of public service rather than the pure self-indulgence of a "rich kid," and he cemented his legacy with his life
Where there is no legacy, there is no penalty.
In Israel, I have been inspired and honored to learn of and from Mr. Stef Wertheimer, a self-made entrepreneur and industrialist. He created business that manufactured unique value and then spent his time using this success to bring to Israel a vocational education system as well as placing industrial parks in diverse areas thereby bringing people of varied, even conflicting cultures, peaceably together by working side by side to produce manufactured goods with a succinct market value.
In the midst of strong financial success and much fame, his humble approach to life, never changed. Now in his tenth decade, he continues to focus on facilitating entrepreneurial business environments and giving opportunities where individuals learn to create value. Never have I observed him say or do anything that is inward focused.
In Japan, TowerJazz is honored that our Japanese factories have a legacy from Konosuke Matsushita, the founder of Panasonic. Mr. Matsushita was born into a wealthy family, but through rice market speculation his father lost everything and the family became destitute. His formal education ended at nine years of age when he was sent to apprentice in Osaka. He spent five years at a bicycle shop learning metal work and then joined an electronics shop. From a humble beginning he built one of the largest electronics enterprises in the world and became a strong social architect, rebuilding Japan after WWII. He lived by his philosophy and Panasonic's mission and left a great legacy including his post war institute entitled "Peace and Happiness through Prosperity."
Mr. Matsushita's Philosophy: "Human beings need both material and spiritual prosperity. Religion guides people out of suffering toward happiness and peace of mind. And business, too, can contribute by providing physical necessities required for happiness. This should be its primary purpose."
Panasonic's mission: "Our mission as a manufacturer is to create material abundance by providing goods as plentiful and inexpensive as water. This is how we can banish poverty, bring happiness to people's lives and make this world a better place."
Legacy becomes the sum of what a person does with their birthright.
John F. Kennedy, Stef Wertheimer, Konosuke Matsushita, and many more, created larger than life legacies by providing opportunities for others to learn and participate in creating value. They used diverse means towards this end, but in all cases faced the numerous challenges and obstacles of life with an optimistic view regarding the nature of their fellow man. This appears to be a requirement of a gracious and grand legacy.
"Where much
is given, much
is expected."
How wonderfully motivational and faith promoting it is to study lives who were indeed "given much", either through inheritance or the accomplishments of their own hands, and who gave back so much more.
Orson Scott Card wrote, "Changing the world is good for those who want their names in history books, but being happy is reserved for those who write their names in the lives of others and hold the hearts of others as the treasure most dear." Recognizing needs and giving opportunities that enable others to grow and reach their potential is a touch of Godliness. Being in a position to do so is a blessing. Doing so is an obligation—a part of the human contract with Divinity.
Leadership and Legacy
A sign outside of a Catholic church struck me as a powerful truth, "Your vocation—your chosen calling to serve God." Those who, by inheritance, chance or merit, or some combination of the three, are in roles of business leadership are in a strong position to balance the inequality of familial and societal birthrights. The French concept of Noblesse Oblige expresses the responsibility of those of privilege towards those of lesser position and opportunity. This concept should be applied liberally as a driving force behind business leaders.
Men and women who return home at the end of the work day, fulfilled and confident by having created value are better husbands and wives, fathers and mothers, brothers and sisters, friends and citizens.
Of the many opportunities presented to a business leader, the greatest is perhaps the ability to set a value-based corporate culture in which employees grow ethically, socially, financially, and in skills, knowledge and confidence. Yes, shareholder value is critical, but it is maybe only long term sustainable through creating a culture with implicit focus on individual development and growth with a rewards system that recognizes the same. In such a value-based company the long hours that impassioned employees dedicate to create value serves in parallel as a laboratory for all aspects of personal growth through the pursuit of excellence.
In the General Electric annual report from the year 2000, Mr. Jack Welch stated, "We see, day after day, people's lives—and not just their business lives—utterly transformed by the self-confidence born of meeting big challenges." Strong, value-based businesses can do more for the communities and hence the nations in which they are located than most any other organization. Men and women who return home at the end of the work day, fulfilled and confident by having created value are better husbands and wives, fathers and mothers, brothers and sisters, friends and citizens.
Leaving a Legacy
In Les Miserables, Victor Hugo wrote, "Success is a hideous thing, its similarity to merit deceives men." The building of a legacy is so much more than a temporal statement or worldly affirmation of success. Temporal success can be no more than a chance of birth or "being in the right place at the right time," whereas legacy is based upon a lifetime of "brick by brick" construction of personal character.
Legacy can be measured by a three-part question:
Is the birthright of one's child accretive to the birthright of the parent?
How has he or she added value to society beyond his or her immediate family?
Has the individual been active in creating opportunity for others?
In short, one's legacy is measured by the answer to this question: "are there lives into which he or she has written their name?" It is impossible to write one's name in the life of another without the reciprocal having occurred. And hence, as per Scott Card's quote, the culmination of a proper personal legacy is happiness!
In closing, I am most optimistic. To echo the words of William Faulkner from his Nobel Prize acceptance speech, "I believe that man will not merely endure: he will prevail. He is immortal, not because he alone among creatures has an inexhaustible voice, but because he has a soul, a spirit capable of compassion and sacrifice and endurance." I add to his statement… "and is capable of change." Mankind has control over legacy. It matters less "who" a person was a year ago, it matters who they are today and who they will be tomorrow.
The same holds for a business enterprise. I work and pray for the best for TowerJazz, as our employees grow and make monuments of their lives in creating personal legacies, and as we, as a company grow our legacy and in partnership with our customers (a) provide further value to enhance our customers' businesses and (b) continue to return value to our shareholders.
We focus on the fundamental truths that all people share — peace, security and happiness, and do so through gainful employment with equal opportunity, a culture where each employee is trustworthy and all are treated with respect, and lastly with valuable training and recognition for upward mobility. We are optimistic that we will not just "endure" but based on correct principles we, with our customer partners, will continue to prevail. Thank you!
Sincerely,
Russell Ellwanger
CEO, TowerJazz
Chairman, TPSCo
Third Quarter 2016 Financial Highlights
TowerJazz's Leadership Team Ringing the Nasdaq Stock Market Opening Bell – November 16, 2016
Strong and continuous revenue growth
Record revenues of $326 million (34% YoY growth)
Strong Q4 2016 mid range revenue guidance of $340 million (34% YoY growth)
Substantial net profit and margins increase
Net profit of $51 million, as compared to $14 million YoY
Record EBITDA of $97 million (54% YoY increase)
Strong Balance Sheet and Financial Ratios
Reduced net debt to $16 million
Increased cash and short-term deposits to $363 million
Record shareholders equity of $636 million, as compared to $386 million as of Dec'31, 2015
MESSAGE FROM AN EXECUTIVE
Power Management Business Unit's focus, offering and achievements
In this issue, we feature a message from Shimon Greenberg, Vice President and General Manager, Mixed Signal and Power Management Business Unit (BU). He has served as the head of the Power BU since April 2016 and head of the Mixed-Signal/CMOS BU since October 2015. Mr. Greenberg first joined Tower Semiconductor in 1998 and served with the company for six years in various positions until re-joining the company more than a year ago.
Mr. Greenberg has extensive background in the semiconductor industry, serving in management positions with Crystal-Video, DS2 International, Amimon, Ltd., and O.D.F. Optronics, Ltd.
TowerJazz is a worldwide well-known manufacturer of state of the art power management products, offering a leading edge 0.18um Bipolar-CMOS-DMOS (BCD) process through strong R&D investment and close collaboration with our customers who are leaders in their respective markets. Our technology roadmap is geared to best match our customers' future technological needs, allowing them the specific competitive advantages they need to best address and win their growing markets.
Power management integrated circuits (PMICs) exist in every electronic system; in most cases there are multiple PMICs in each system efficiently delivering the required voltages and currents while reducing the drain on the power grid and maximizing battery life. As PMICs appear in all market segments, through the years we developed a very wide offering of power management solutions for each market segment, whether it is for low voltage 1.8V applications or all the way to 700V power applications. Our fast release rate of new technologies not only allows our customers to be at the forefront, but also enables us to quickly obtain important feedback from the various markets to further optimize our technological offerings.
PMICs are becoming extremely suitable and are fit for growth through reduction in size and cost. The TowerJazz advanced power platform serves many of the major market segments including: consumer, industrial, computers, servers and automotive. We achieve this capability to address all these markets using our smart and flexible power platform solution. The increasing need for switched regulators, motor drivers, load switches and battery management is addressed by our wide voltage spectrum of solutions and the different current isolations we offer. For the wireless charger market, we add our mid-density memories solutions which we continue to develop to support smart power needs. For the automotive customers, we offer our dual source production with high temperature models and our long legacy of automotive manufacturing in Japan.
TowerJazz power platforms are built on 0.18um technology which is highly modular with a capability to switch between different isolation options easily while maintaining the same designs (IP re-use) and techniques for various power applications.
Our power management advanced platform offers the following:
Capability to support power design which can drive from ultra-low power to tens of Amperes with a small silicon footprint and high power efficiency all done using our best in class low resistance power transistors (LDMOS) with an aggressive development roadmap
Capability to support a design which goes up to 100V with enhancement to 200V using our Power SOI fully isolated platform
Support fast time to market using our modular process allowing designers to reuse all the analog blocks for different isolations and voltages
Support first time success using our hands-on engineering support together with our advanced automatic verification tools available for designers
One stop shop from spec to silicon using our design center.
The power management platforms are manufactured on three continents—the United States, Israel and Japan through TowerJazz Panasonic Semiconductor Co. TPSCo, enabling dual sourcing which is critical to some of our leading customers.
TOWERJAZZ 2016 WORLDWIDE EVENTS SUMMARY
TowerJazz & TPSCo Technical Global Symposium (TGS)
This year, TGS was held in China, Japan, and in the US at two new locations; Santa Clara CA and our facility in San Antonio, TX. With almost 500 attendees from nearly 250 organizations, TGS was the right place to be!
The main focus for 2016 was on our exciting and new advanced technologies addressing the key megatrends that are driving rapid growth in analog/mixed-signal applications.
TowerJazz & TPSCo TGS worldwide events are an exclusive opportunity for both existing and potential customers to hear and meet with the companies' key executives, while learning about our competitiveness as analog specialty foundry leaders, our business strategies and our focus and leadership in analog growth markets. Attendees learn more about our expanded and advanced technology offerings such as RF/HPA, power management and CMOS image sensors, as well as our increased global capacity and dual sourcing capabilities.
With almost 500 attendees from approximately 250 organizations including semiconductor and design service companies, universities, and government institutions, among others, TGS events were a great platform for networking with industry leaders while gaining additional knowledge and initiating new business opportunities.
We look forward to seeing you at our 2017 TGS worldwide events!
CEO Russell Ellwanger presenting at TGS U.S.
A panel at TGS China led by Todd Mahlen, VP of Sales in China
TPSCo CEO Guy Eristoff welcoming everyone to TGS Japan

                 2016 TGS event sponsors included many of the leading EDA vendors and tool providers in the industry:
INDUSTRY EVENTS
TowerJazz & TPSCo's Participation in 2H 2016 Global Semiconductor Events
Showcasing our advanced technology offerings, world class design enablement services and multi-sourcing manufacturing capabilities
VISION | Stuttgart, Germany
TowerJazz & TPSCo exhibited for the third time at the world's leading trade fair for the machine vision industry which hosted 441 exhibitors and almost 10,000 visitors from 58 countries. The main exhibitor crowd consisted of machine vision systems and applications for various industries such as mechanical engineering, automotive, and medical technology, among others. Participating at VISION gives TowerJazz and TPSCo the opportunity to showcase our leading CIS technology, meet with our customers, see their products and share in the pride of what we are producing with them.
ICCAD | Changsha, Hunan Province, China
TowerJazz exhibited at ICCAD, the biggest annual forum for fabless companies in China, to showcase our foundry technologies and demonstrate our continued dedication to our China customers. Over the past two years, TowerJazz has more than doubled our revenue in China with over 40 active customers. This year, ICCAD was held in Changsha, Hunan Province which enabled us to explore new business opportunities on top of our existing and growing business in China. In addition, Mr. Lei Qin, TowerJazz China Country Manager presented, "The Explosive Growth of RF ICs and related Product/Technology Trends," including a discussion on new circuit development, application directions, and the market landscape in 5G and the IoT.
Mentor Tech Forum | Korea, Taiwan, China | Far East
TowerJazz presented Optimizing RF SOI Switch Performance: A Novel Application for Calibre Parasitic Extraction at several Mentor Tech Forums in the Far East including Taiwan, Korea and China (Shanghai and Beijing) as part of the long cooperation between our two companies. The presentation was geared to the design community and showcased our advanced technology along with Mentor's special extraction to accommodate substrate parasitic for better simulation – closer to real silicon. The development was conducted by the design enablement team in Newport Beach, CA and was presented by Ofer Tamir, Director CAD and Design Support at TowerJazz Design Center in Natanya Israel.
EOS/ESD Symposium | Anaheim, CA | USA
TowerJazz demonstrated our novel empirical simulation flow of ESD protection circuits which supports our customers with an optimized solution for reliable chip design, enabling first time success and reduction in cost. This new simulation concept is designed to protect electronic devices in the case of an ESD event (the sudden flow of electricity between two electronically charged objects). Dr. Efraim Aharoni, TowerJazz Leader of ESD Development and Customer Support, presented, "Empirical ESD Simulation Flow for ESD Protection Circuits Based on Snapback Devices" and a 10-page paper was published in the conference proceedings.
A-SSCC 2016 | Toyama, Japan
TPSCo sponsored and exhibited TPSCo/TowerJazz technology at IEEE A-SSCC (Asian Solid-State Circuits Conference), one of the biggest international forums for presenting the most updated and advanced chips and circuit designs in solid-state and semiconductor fields. This year, A-SSCC 2016 was held in Toyama, Japan where TPSCo's headquarters is located. Nearly 400 people came to this conference from around the world and it was a good opportunity to showcase our advanced technology to the industry experts, researchers, engineers and students.
Getting to Know Dr. Samir Chaudhry
Dr. Chaudhry is the Design Enablement Director at TowerJazz. He joined Jazz Semiconductor in 2003 as a SPICE modeling engineer focusing on RF CMOS and Statistical Modeling and has been leading the Design Kit and SPICE Modeling activities for TowerJazz since 2008. He has been intimately associated with the Compact Modeling Council in developing industry standard compact models for circuit simulation. Prior to joining Jazz Semiconductor, he was a Distinguished Member of Technical Staff with Bell Labs, where he worked on Technology CAD and device modeling for scaled silicon technologies. Dr. Chaudhry received his Ph.D. in Electrical Engineering from the University of Florida. He has authored over 30 publications in peer-reviewed journals and conferences and has 14 patents in the field of silicon technology.
Q: Please tell us about your position, focus areas, etc.
A: My list of responsibilities is varied. I lead the SPICE modeling groups across TowerJazz and in this role we work with device and integration teams from our various business units to develop custom test-chips to characterize semiconductor devices such as MOSFETs, BJTs, inductors, transmission lines, resistors and capacitors. We then build compact modxels for the electrical behavior of these devices, so our customers can predict and optimize the performance of these devices in their circuits prior to fabrication.
In addition to this, the Design Kit group for the RF business unit and the Design Support group also report into my organization. The Design Kit team is responsible for developing parameterized cells and verification runsets that enable our customers to quickly synthesize their schematic circuit concepts into a manufacturing ready blueprint for our fabs. The Design Support group assists our customers through every stage of the design flow – from evaluation to tape-out and if needed, we assist with failure analysis and yield improvement.
Q: What do you enjoy about your position and what challenges you?
A: I love the interaction with both the TowerJazz engineers as well as our customer design teams. As part of the Design Enablement team, we truly are the liaisons between the fab and our customers during the concept and design phase of our customers' products. It is very gratifying to hear when our customers' designs are functional at the first attempt, though there are times when unexpected effects occur and cause a chip not to function as designed. We then become "detectives" looking for the "root-cause." Our focus then is to develop models for these previously unknown effects, so future designs can work around them.
Q: What is your focus this year from a business standpoint?
A: My team's focus is to help the company live to up its commitments to our customers. Specifically, we are focused on getting design kits and models for our emerging technologies in RF SOI, SiGe BiCMOS and Power Management/Mixed-signal CMOS delivered to our customers on, or ahead of, schedule so our customers can meet their time-to-market goals.
Q: What are some of your hobbies?
A: I enjoy swimming and hiking and an occasional game of racquetball, though I have been losing more than winning lately.
Q: What is your favorite travel destination?
A: I have traveled all over the world for both business and pleasure, but my favorite destination is in the country where I grew up – Sikkim, India. It is off the beaten path, in the Northeast (Himalayan) part of the country. With high mountain peak passes, death defying curves on the mountain roads, gushing rivers with footbridges that sway tens of feet, Tibetan monasteries, and beautiful people, it is truly a spectacular travel destination.
Researchers show viability of 5G communication with record-setting data rates
Keysight Technologies with the University of California San Diego have announced the longest bidirectional phased-array link in the 60 GHz band. At a link distance of 300 m, the 32-element array achieved a data rate of greater than 2 Gbps over all scan angles up to ±45 degrees. Data rates were 4 Gbps at 100 m and 500 Mbps at 800 m over most scan angles. The entire phased array consumed 3 to 4 W of DC power in either its transmit (Tx) or receive (Rx) modes. This is due to the high-performance system-on-a-chip (SoC) designs UC San Diego created using the third-generation silicon germanium BiCMOS standard buried collector (SiGe BiCMOS SBC18H3) process from TowerJazz, the global specialty foundry leader.
Keep the Bible Closer to the Heart with Nano Bibile Jewlery
TowerJazz has developed the nanotechnology to copy the Bible in its entirety into tiny chips. The chips are subsequently mounted to an assortment of jewelry and precious metals like pendants, lockets, watches, and bracelets. Even though it is small, this Jerusalem Nano Bible has every letter and punctuation mark present in the New Testament or Old Hebrew Bible. The content is printed on a silicon chip measuring only 5mm x 5mm. The Jerusalem Nano Bible was the brainchild of the Israeli entrepreneur, Ami Bentov, who partnered with TowerJazz to create the final product.
e2v Advanced CMOS Image Sensor Solutions Now Available with New State-of-the-Art TowerJazz Technology
TowerJazz announces new platform for next generation global shutter pixels for industrial and 3D applications, available at TPSCo's 110nm Arai Fab
e2v's standard and custom CMOS image sensor solutions are now available with a newly developed generation of global shutter pixels. This advanced solution has been developed by TowerJazz at TowerJazz Panasonic Semiconductor Co. TPSCo. Working together, e2v and TowerJazz have used their combined expertise to leverage this new technology and accelerate its availability to the market within a rapid time frame.
TPSCo's ability to produce premium quality image sensors enabled TowerJazz to develop a significantly smaller global shutter pixel. e2v then integrated this new technology into its state-of-the-art industrial sensors. This innovation offers highly optimized electro-optical performance with impressively low dark current noise characteristics. This solution is the world's smallest global shutter pixel, on a 110nm technology node with extremely high shutter efficiency. It will also serve next generation industrial and 3D gesture recognition market segments.
Tower-Jazz presents new Empirical Simulation Flow of ESD protection circuits
Israeli specialty foundry TowerJazz announced its novel Empirical ESD Simulation Flow of ESD protection circuits for reliable chip design which supports TowerJazz customers by enabling an optimized solution both in terms of cost and first time success.
TowerJazz's new concept of Empirical ESD Modeling enables dynamic simulation of ESD protection circuits. It is demonstrated on snapback type protection devices which lack simulation models for most manufacturing technologies offered by foundries. The new concept is based on real device measurements as opposed to theoretical calculations, therefore providing more accurate and reliable simulation data for a given technology.
Tailored ESD protection design is especially crucial in applications where I/O customization is required such as in power management and CMOS image sensors.
TowerJazz and TPSCo Announce Stacked Deep PD Technology
TowerJazz and TowerJazz Panasonic Semiconductor Co. TPSCo announce a new state of the art CIS process based on stacked deep photodiode, allowing customers to achieve very high NIR sensitivity and realize extremely low cross-talk while keeping low dark current characteristics, using small pixels and high resolution.
This solution targets 3D gesture recognition and gesture control for the consumer, security, automotive and industrial sensors markets. NIR is becoming more and more popular in 3D gesture recognition applications and in automotive active vision applications for better visibility in harsh weather conditions.