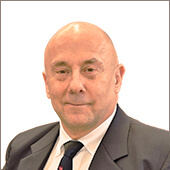 "I Do Not Know, but this is My Best Guess"
Message from Mr. Russell Ellwanger—TowerJazz CEO & TPSCo Chairman
Recently in a review meeting, a topic was brought up that I am well versed in. Looking forward to a conversation on the subject, I queried the person who brought it up. The answer given was not only inaccurate, but truly incorrect.
Later while discussing the review and next steps with a small group of executives, I brought up the topic again and stated, "I respect people who have the confidence to say, 'I do not know'—as long as it does not happen on a frequent basis." To this, an executive who I respect highly responded, "Better to say- I do not know, but this is my best guess."
This was brilliant!
Why Brilliant?
It shows honesty.

It shows judgement, to know the bounds of one's expertise.

It is a demonstration of respect to the person asking the question.

It demonstrates confidence to admit to not have all knowledge.

It shows depth and breadth to be able to use what is known to form and respond with a conjecture, and hence, provide direction rather than a halting response such as, "I don't know."

It expresses personal optimism and the desire to take on challenge, without fear of being incorrect.

People defined by these six traits are trustworthy. What a company, when all employees embody this!
Parallel to Life
Many times "life" places us in situations and with decisions where we do not / cannot know the answer. In business this can be in one's specific job task, tactical and strategic managerial decisions, human resource development, etc. In personal life, it may be how to counsel a loved one or friend, make a career choice, conflicting priorities and optimal time management, etc. Decisions can vary in magnitude from insignificant to critical "Do or Die" moments with long-term consequences.
How important it is, when faced with the critical "make or break" situations which enter everyone's life at times, to have the experiences born of doing, to have varied and in depth knowledge, to have confidence and courage and a clean conscience, so that with full conviction we may say-
"I do not know the answer. But based upon thorough preparation, this is my best judgement and I am going to give it my ALL!" And in so doing, to KNOW that God will reckon it to the positive.
Fourth Quarter and Fiscal Year 2016 Financial Highlights
Best Results in the History of the Company
Strong and continuous revenue growth
Record revenues
Annual revenues of $1.25 billion (30% YoY growth)
Quarterly revenues of $340 million (34% YoY growth)
Substantial net profit and margins increase
Record Net profit of $204 million in 2016
Record EBIDTA of $367 million in 2016
Strong Balance Sheet and Financial Ratios
Net cash of $37 million (as of Dec'31, 2016) as compared to net debt of $105 million (as of Dec'31, 2015)
Increased cash and short-term deposits to $389 million
Record shareholders equity of $683 million (as of Dec'31, 2016), as compared to $386 million (as of Dec'31, 2015)
A New High Performance SiGe Technology for Next-Generation Optical Communications
Recently, we announced a new technology, H5; the latest process that is part of our advanced SiGe Terabit Platform and includes five generations of technology spanning applications from 3Gbps to now 400Gbps.
The H5 process includes increased device speed vs. prior generations with Ft of 300GHz as well as other "proprietary features" to address the 400GbE product space.
Customers can quickly migrate existing products to H5 as layouts are virtually identical to prior generations of technology. H5 can help reduce power consumption in lower data-rate products or boost data rates to address newer standards. We work closely with our customers and tailor our roadmaps to meet their next-generation needs. As such, we work with leaders in the market to optimize technology for the 400GbE era for which our customers are already providing initial solutions based on TowerJazz process technology.
TowerJazz's advanced RF and High Performance Analog (HPA) technologies enable faster and faster data rates in both the world's mobile devices and the infrastructure that feeds these devices. Growth in both mobile devices and infrastructure has been very strong as the hunger for more and faster data seemingly has no end.
For the infrastructure market, our industry leadership in high performance SiGe continues with our H5 process optimized for 400GbE communications which can quadruple the capacity of even the fastest links deployed today at 100Gbps, carrying the world's internet data traffic through networks and in data centers.
SiGe Terabit Platform – HX, H2, H3, H4, H5
The TowerJazz SiGe Terabit Platform includes advanced CMOS, together with low-noise, high-speed, and high power SiGe devices and unique patented features that enable best-in-class performance for the most demanding ICs in high-speed communication links. These components include, for example, trans-impedance amplifiers (TIAs) on the receive path and laser drivers on the transmit path.
The addition of H5 to the SiGe Terabit Platform extends a rich history of process technologies that include HX and H2 (addressing 10 to 28Gbps requirements), H3 with SiGe speeds of 280GHz (addressing requirements up to 100Gbps), and now H4 and H5 with transistor speeds that exceed 300GHz and can reduce power consumption by nearly an order of magnitude.
TOWERJAZZ TECHNICAL GLOBAL SYMPOSIUM (TGS)
TowerJazz 2017 Technical Global Symposium (TGS) Events
We are excited to announce our 2017 Technical Global Symposium (TGS) program. This year, we will host our TGS events in Europe, Japan, Korea and the US.
TGS is an annual global event which facilitates customer and partner interaction with our executives and team members to exchange information on the latest unique and advanced solutions for next-generation ICs in growing markets such as consumer, industrial, automotive, medical and aerospace and defense.
In 2017, we strive to continue our high growth rate and top position as an analog pure play foundry provider, with multiple sites, advanced technology diversity and a large and growing customer base. With a proven business model and technology leadership within growth markets, we continue to focus on creating value for our customers, the leaders in their respective markets. By providing them with the most advanced analog technology to address their current and future needs, we enable competitive advantage and fast time to market.
TGS 2017 will highlight TowerJazz's specialty technology offerings across all of our business units, as well as the operational capabilities and flexibility at our seven worldwide manufacturing facilities.
With more than 450 attendees from over 250 organizations including semiconductor and design service companies, universities, government institutions, media and analysts, among others, TGS events are a great platform for networking with industry leaders while gaining additional knowledge and initiating new business opportunities.
Attendees will enjoy an engaging forum for discussion with company executives, industry experts and peers while learning more about our expanded and advanced technology offerings such as RF/HPA, power management and CMOS image sensors, as well as our increased global capacity and dual sourcing capabilities. Participants can also learn about new and innovative design enablement tools and capabilities being developed by TowerJazz in conjunction with our EDA partners to reduce time to market.
Q1 2017 Participation in Global Semiconductor Events
Showcasing our advanced technology offerings, world class design enablement services and multi-sourcing capabilities
OFC | March 21 – 23, 2017 | Los Angeles, CA
TowerJazz exhibited at the Optical Networking and Communication Conference (OFC) and announced its new H5 technology; a leading 300GHz SiGe process optimized for 400Gbps optical communications (or 400GbE) which promise to quadruple the capacity of even the fastest links deployed today at 100Gbps, carrying the world's internet data traffic. TowerJazz also announced initial 400GbE design wins with Broadcom addressing next-generation data communications in networks and data centers.
At OFC, TowerJazz also announced a new foundry silicon photonic process (SiPho), which complements our SiGe BiCMOS processes utilized for the manufacture of optical transceiver electronics. Silicon photonics holds the potential to become a cost-effective, scalable technology for the production of photonic ICs and addresses the high-performance requirements of these applications. TowerJazz has collaborated with Phoenix Software to provide photonic PDKs for our customers who are developing optical networking and data center interconnects applications.
SEMICON China | March 14 – 16, 2017 | Shanghai, China
TowerJazz discusses role of SiGe technology for communication systems
Dr. Edward Preisler delivered a presentation addressing the role of SiGe technology in providing solutions for advanced wireless and wireline communication systems such as 4G and 5G handsets, IoT devices, automotive radar systems, high-speed data networks and data center communications.
SEMICON China served as an excellent opportunity for TowerJazz to showcase our advanced SiGe technology offerings, especially for wireless RF FEM and high-frequency applications. We also demonstrated SiGe advantages vs. GaN/GaAs and highlighted our CMOS/RFSOI processes, all supporting the needs of our fast growing base of Chinese customers.
IS2017 | March 14 -16, 2017 | London, UK
At IS2017, TowerJazz presented our advanced CMOS image sensor (CIS) technology, meeting the demand for optical sensors used in consumer, industrial, medical and automotive applications. We demonstrated leading CIS technology for high-end cameras and are a proven leader in X-ray CIS technology with the largest market share. In addition, through TPSCo we provide our customers access to 65nm 1.12um pixel technologies for mobile and DSC applications.
Getting to Know Dr. Yakov Roizin,
Fellow and Director of Emerging Technologies
Dr. Roizin joined TowerJazz in 1997 as a Senior R&D Device Engineer in Migdal Haemek. He has held device engineering and section head positions prior to his assignment as TowerJazz Fellow and Director of Emerging Technologies. He received his Ph.D. and D.Sc. (Hab) degrees and Professor's title from the leading academic institutions of the former USSR. Dr. Roizin is the author of more than 300 publications, including 50 patents.
Q: Please tell us about your position, focus areas, etc.
A: My position assumes numerous and diverse activities:
Initiating and leading innovation projects with business potential for the Company, which includes cooperation with customers and partners and internal TowerJazz funded research.
Supporting business unit projects at the stages of strategic work plans and risk assessment and then performing follow-up consulting.
Interacting with Academia and international professional organizations.
Teaching and mentoring. I am a full professor of Tel Aviv University and Technion-Israel Institute of Technology (visiting), where I supervise projects of TowerJazz engineers studying for Ph.D. and M.Sc. degrees in addition to providing courses and lectures on semiconductor technology. I am also a moderator of TowerJazz's Educational Seminar and TowerJazz Technology Forum and an editor of TowerJazz Technical Journal (TJ2, regular pier reviewed internal journal).
IP related activities — Patent Committee and provide support to TowerJazz legal department.
Q: What do you enjoy about your position and what challenges you?
A: What I enjoy most is working in the creative environment. Innovation at TowerJazz is one of the key factors for its success. With the Internet of Things (IoT), machine to machine interaction, smart buildings, connected cars and more, we are at a major new inflection point in the semiconductor industry. TowerJazz's R&D group works on internally generated ideas as well as the innovative solutions that can be either suggested by our partners and customers or driven by us based on market needs. It is a pleasure to be a part of both types of projects and teams that are continuously contributing to TowerJazz's leadership position in the emerging markets and technologies.
One of TowerJazz's greatest strengths is its wonderful engineering community that is able to produce solutions in different areas of semiconductor electronics, ranging from state of the art RF SOI devices, best in class image sensors, non-volatile memories and advanced power management microcircuits to MEMS and silicon photonics. For me, it is a great pleasure to work with the talented people in TowerJazz and one of my personal challenges is to involve more and more young engineers and students with high potential and capabilities in the development of innovative ideas.
We are a company that is strongly growing and we have facilities around the globe. R&D teams in different locations have extensive experience in various fields of semiconductor science and technology. There is a great cooperation between the R&D teams located in our different fabs, where each contributes its best knowledge and skills. My personal challenge is to enhance this cooperation. The aim is to use the proficiency of engineers in various locations and work together on novel ideas enabling breakthrough opportunities for our customers and partners.
Q: What is your focus this year from a business standpoint?
A: There are several areas where TowerJazz is making R&D advances that are important for future business. I would distinguish the work on creating a diverse IoT platform, that includes embedded sensor IPs and means for preliminary data processing, communication and power management of "small powers." As a part of this program, we continue the work on novel non-volatile memories (ReRAM and STT MRAM), which are known as one of the main IoT enablers. Internal work in this area is very promising for distinguishing TowerJazz as a provider of complex solutions for mobile ultra-low power applications. Another focal direction is enhancing our power management platforms with integrated passive elements, specialized NVM and devices on GaN.
Q: What are some of your hobbies?
A: My main hobbies are connected with sports. I am practicing Aikido for many years and hold a black belt. We also regularly play tennis with my friend and colleague. Together with my wife, we continue to do ballroom dancing. We sometimes take part in contests, and this brings a lot of fun to our grandchildren, 6, 4 and 2 years old.
Q: What is your favorite travel destination?
A: I like mountains, no matter where. Together with my wife we did a lot of hiking in high mountains and this habit remained in the family. I also like sea cruises with calls at beautiful islands with rich nature.
Russell Ellwanger: Rebuilding Tower Semiconductor
The last person you expect to meet in Migdal HaEmek is a believing Mormon and ex-wrestler who simultaneously quotes management gurus, William Faulkner, and Alice in Wonderland, and demonstrates the wonders of his chips using pictures painted by his granddaughter. Tower Semiconductor Ltd. (Nasdaq: TSEM; TASE: TSEM) (marketed as TowerJazz) CEO Russell Ellwanger, however, is all of those things and more. He has been sitting in his Migdal HaEmek office ever since he promised then-Tower Semiconductor controlling shareholder Idan Ofer in 2005 to take a company on the edge of the abyss and lead it to revenue of over $1 billion. For his part, Ofer promised to support the company for 10 years.
Chipmaker TowerJazz sees further growth in 2017 after record 2016
JERUSALEM (Reuters) – Israeli chipmaker TowerJazz projected further growth in revenue and profit in 2017 after posting a record fourth quarter and 2016 as a whole, boosted by robust demand from existing and new customers. TowerJazz revenue grew 34 percent to a quarterly record of $340 million.
Chief Executive Russell Ellwanger said, "We see growth throughout the year," Ellwanger told Reuters, predicting each quarter of 2017 should beat what had been achieved the year before. "I don't see anything that prevents us from doing that."
Much of the company's growth is coming from existing customers in its radio frequency technology, image sensor and power management segments, but the number of new clients and partners are expanding and would benefit TowerJazz in future.
TowerJazz Rolls Out Silicon Photonics Process
Specialty foundry TowerJazz rolled out a silicon photonic (SiPho) process to complement its silicon-germanium (SiGe) BiCMOS process used for manufacturing optical transceiver electronics.
"We are excited to be entering the silicon photonics foundry space in order to provide solutions to a greater portion of the optical transceiver market for our customers," said Marco Racanelli, senior vice president and general manager TowerJazz's RF & High Performance Analog business unit, in a statement. Silicon photonics is a promising emerging technology for the production of photonic ICs, which transfer data using laser light in less time than conventional ICs.
TowerJazz and TPSCo release enhanced up to 200V 180nm BCD on SOI Power Management Process
TowerJazz and TowerJazz Panasonic Semiconductor Co., Ltd. TPSCo, announced the availability of a newly developed, state of the art 180nm Bipolar-CMOS-DMOS (BCD) SOI power management technology platform supporting applications with up to 200V breakdown voltage. The process features an integrated Deep Trench isolation and buried Oxide which provide superior performance for a wide range of analog and power applications such as motor drivers, home and industrial appliances, battery management systems, electric vehicles, ultra-fast GaN drivers, industrial motor controllers, and many more.
TowerJazz announces 300GHz SiGe technology optimized for 400GbE
Specialty foundry TowerJazz has announced availability of H5, a 300GHz silicon germanium (SiGe) process optimized for 400Gbps optical communications (or 400GbE) which promise to quadruple the capacity of even the fastest links deployed today at 100Gbps.
Wireline data traffic is increasing dramatically, and TowerJazz is addressing this growing market through a family of customized foundry SiGe BiCMOS technologies, including its highest-performance process to date. In the H5 process, enhancements include increased device fT and Gm as well as other proprietary features to address the 400GbE product space.
"TowerJazz's SiGe technology has enabled us to successfully deliver high-performing optical ICs across multiple market segments and applications, including 400GbE data-center interconnects," says Dr Faouzi Chaahoub, senior director of Broadcom's Fiber Optic Products Division.
TowerJazz Discusses Role of SiGe Technology for Communication Systems
TowerJazz participated at SEMICON China, which took place at the Shanghai New International Expo Centre (SNIEC) from March 14 – 16, 2017. TowerJazz's Dr. Edward Preisler delivered a presentation addressing the role of SiGe technology in providing solutions for advanced wireless and wireline communication systems such as 4G and 5G handsets, IoT devices, automotive radar systems, high-speed data networks and data center communications. Their SiGe BiCMOS technology provides best-in-class solutions for the needs of its fast growing base of Chinese customers.
UCSD and TowerJazz Demonstrate Best in Class 5G Mobile T/R Chips
TowerJazz and the University of California, San Diego (UCSD) demonstrated for the first time >12 Gbps from a 5G phased-array chipset operating between 28 and 31 GHz, a band planned for 5G use in several countries. This chipset shows that products can be fabricated today to meet the emerging 5G telecom standards for the next wave of worldwide mobile communications. The chipset was fabricated with TowerJazz's high volume, SiGe BiCMOS technology, achieving record performance in the 28 GHz band and more than a 10x improvement in data rate vs. 4G LTE. The chipset meets many other technical specifications of the emerging 5G standard.
Today, peak wireless data rates for 4G LTE can be up to 1 Gbps, but are nominally lower around 100 to 300 Mbps. Here, TowerJazz has demonstrated more than 10x those speeds using the UCSD 5G next-generation mobile designs made with its high volume H3 technology. For more,
TowerJazz and Cavendish Kinetics Deliver High Volume RF MEMS with Unprecedented Reliability
40 smartphone handset design wins, including the 2016 Samsung Galaxy A8
TowerJazz announced that it is the high volume technology manufacturer for Cavendish Kinetics, the leader in radio-frequency micro-electromechanical systems (RF MEMS). Together, the companies have demonstrated industry leading 100 billion cycle reliability. RF MEMS is becoming a key technology to improve smartphone antenna efficiency as LTE standards evolve and handset form factors get more aggressive.