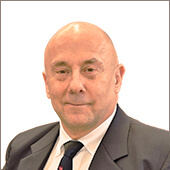 Culture and Trash
Message from Mr. Russell Ellwanger—TowerJazz CEO & TPSCo Chairman
In Japan, many snacks are readily available at the corner convenience stores. Buying "Pockys," which are my favorite, and one or more other snacks is a nice way to begin a nature hike or a stroll through a historic village. The downside (along with increasing girth) is that trash receptacles are rarely found along the way! But, despite a dearth of receptacles, nature trails and streets are immaculate. It is difficult to find even one candy wrapper on the ground in the busiest city. How can this be? Easy. If there is no trash receptacle in sight, Japanese will simply put a wrapper in their pocket or bag to discard later.
In contrast, the U.S. and Europe legislate fines for littering. Yet, highways, cities and the countryside are speckled with litter. In many other regions of the world the cities are filthy and wanton dumping is prevalent in the countryside.
Trash is a Reflection of Culture: Respect vs. Fear
In Japan, at a very young age, children are introduced to Tao, "the Way." Not in a religious fashion, simply as an understanding of respect for others, the workplace and the environment. A 4-year-old child begins a kindergarten school day by lining up his or her shoes in an orderly fashion outside the school room, because of course, no one would carry street dirt into a place of learning or into a home. Then they take the washcloth, an "oshibori" that is part of their uniform, and wipe off their desktop. The school day ends, as well, with wiping off the desktop. All parts of Japanese social culture are imbued with respect for society, the workplace and the environment. It becomes a cultural norm, the acceptable way of behavior, where there is no real need for laws or fines to enforce it.
Laws and fines might to some degree curtail littering, but they cannot eliminate it. Cognizant law-abiding citizens will adhere. People who fear being caught and fined will also follow suit, but anyone who thinks it is not their problem, that they won't get caught, or that a fine is more appealing than an alternative will still use the world as their trash receptacle. Introducing legislation and fines shifts the focus from a question of should and should not, care or care not, to a cost benefit analysis. Only a culture of respect can eliminate the habit. Behavioral change is only sustainable when the motivation grows into a cultural "DNA."
Emerging Voices
I am often puzzled by nostalgic thoughts expressed about the past being a better time with higher morals than today. I am a U.S. citizen. A half century ago the U.S., a nation proud to have been founded on Christian principles and values, first began its journey to treat all Americans with equal rights. Even with the progress over the last 50 years, to this day there are blatant gender and race inequalities.
I hope that the vast majority of U.S. citizens and the world are appalled and shocked at the recent revelations of sexual harassment and assault in the U.S. legislative bodies including in the Executive branch, in high tech companies, in the media, as well as in many other industries. However, in the midst of this abject evil, it is liberating that laws are now finally being enforced to protect women and give them courage and avenues to take action against powerful, morally bankrupt predators.
Empowerment vs. Legislation: A Culture that Doesn't Rely on Legislation
At TowerJazz, our social charter is "Gender equality and minority integration with a focus on educational and vocational development." We hold to this and it has become our culture. In Israel, technical roles are 50/50 female/male and technical management is not far below that. Our other sites continually increase in female and minority representation.
This, I believe, is the main reason why such widescale harassment cannot happen at TowerJazz. It is not because of laws being in place to prevent it, or because of an ethical and moral leadership team, both of which exist, but because women hold key positions throughout the company and hence have equal voice.
True "civil rights" are achieved through involvement of ALL the comprising populations and ensuring that all groups have equal opportunity and power not only to be heard, but to be listened to with an open mind and to be responded to. An empowered, properly represented group of people cannot endemically be victimized.
Those given corporate leadership opportunities have a special responsibility to create a corporate culture that extends beyond the low entry bar requirements of legality into one that is ethical and moral in every aspect, providing all employees opportunity to grow as individuals and to thrive. In the book, The Abolition of Man, C.S. Lewis states, "A dogmatic belief in objective value is necessary to the very idea of rule which is not tyranny or an obedience which is not slavery." We must focus on objective, inclusive values.
John F. Kennedy defined himself as "an idealist without illusion." The ideal of a civil society with equal opportunities and rights is not easy to achieve, but it is also not illusional. It begins with individuals who hold to high values and purpose, whose ideas and beliefs percolate through networks. It begins with each of us in our own home and in our respective companies. It begins with corporate leaders who live and enforce an ethical, moral and inclusive value system with no exceptions. It begins when each citizen carefully evaluates and selects ethical public representatives who will not lower themselves to act as apologists for behaviors that are not defendable. Representatives who adhere to the "Tao," who respect creation and democratic principles; who know that an opposition party is an absolute requirement for a democracy and that such opposition should never be defined as the "enemy."
2017 Q3 and YTD Financial Results Highlights
Continuous revenue growth achieving record revenues:
Q3'17 revenues of $355 million, 9% YoY growth; Q4 mid-range guidance of $358 million
YTD revenues of $1.03 billion, 13% year over year growth
YTD organic growth YoY (excluding Panasonic and Maxim long-term committed contracts) of 27%.
Q3'17 annual net profit run-rate  of $220 million with 55% incremental net profit margin increase as compared to the second quarter of 2017.
Strong Balance Sheet and Financial Ratios

Record Cash From Operations of $104 million in Q3'17; Free Cash Flow of $62 million (including $18 million cash with respect to Nanjing, China manufacturing facility project)
Record shareholders equity of $874 million (as of September 30, 2017), as compared to $683 million (as of December 31, 2016).
TECHNOLOGY / R&D AND INNOVATION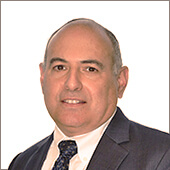 CMOS Image Sensor Business Unit:
Technology Trends Driving Rising Demands
Dr. Avi Strum, Sr. VP
GM, CIS Business Unit
Sensors are everywhere. Many application markets rely on the advanced capabilities of CMOS image sensor (CIS) technology. Penetration into higher added value markets such as automotive, industrial and medical shows that CIS products are transforming use cases across the board. Besides the transformation of current applications, new applications such as drone photography, biometric identification, and augmented reality are relying on CIS innovation. With sensors being one of the top trends in the semiconductor industry today, TowerJazz is well-positioned to provide a leading specialty CIS platform for our customers.
TowerJazz primarily serves six different market segments within the CIS general market: automotive, machine vision, high-end photography and cinematography, dental and medical X-ray, 3D and AR/VR (augmented reality and virtual reality) and security.
We provide best in class pixel technology, tailored for each specific sensor application area such as:
Very high dynamic range pixels for the automotive industry
Unique low noise and extremely small global shutter pixels for the fast increasing industrial vision market
Extremely low dark current, low hot pixel count and low noise pixels for the high end photography and cinematography market
Large stitched pixels for medical and dental X-ray
Near Infrared sensitive global shutter small pixels for 3D and AR/VR applications
Very small, yet highly sensitive pixels for the fast growing security market.
In addition, TowerJazz tailors the pixel layout as well as the process parameters per each customer's requirement, providing silicon proven, state of the art pixels.
MAIN APPLICATIONS & MARKET SEGMENTS
Medical and Dental X-RAY Market
TowerJazz is growing our market share substantially working with our leading customers in this area. The market is shifting from amorphous silicon to CMOS technology and we are taking advantage of this by using our unique stitched technology for up to one die per wafer (150mm x 125mm) that can be tiled into large panels by our customers. We are now offering this technology also on 12" wafers in our TPSCo facility in Uozu, Japan.
3D and AR/VR (Augmented Reality/Virtual Reality)
The 3D and AR/VR areas are extremely fast growing. The need for this technology can be seen all over the place, from Google glasses to Intel's RealSense. The advanced technology requirements are for very high sensitivity to near-infrared as well as very low power. Our expertise in global shutter pixel technology allowed us to develop unique, near-infrared sensitive global shutter pixels that are required for this market segment.
High End Photography and Cinematography
TowerJazz already has a leading position in the cinematography camera market, where a huge amount of films, including Oscar award winners, were shot with a sensor produced by TowerJazz. In addition, we are increasing our market share in the still photography area of DSLR and Mirror Less (ILC) cameras, based on our excellent state of the art technology on 12" wafers, 65nm process node.
Automotive
The automotive market is growing very fast, driven by ADAS (Advanced Driver Assistant Systems) and autonomous driving requirements. Expectations are for six to eight cameras per vehicle. These are not only high dynamic range CMOS sensor based cameras, but also SPAD based LiDARs used mainly for autonomous driving cars. TowerJazz is poised to meet the expanding needs of this market with our single-photon avalanche diode (SPAD) state of the art technology as well as ultra-fast global shutter pixels for automotive LiDARs based on ToF (Time of Flight) principles.
Security
The need for cameras at every street corner and in every building is increasing very fast and the momentum of moving from VGA cameras to HD, Full HD and QHD (4Mp) is very high. TowerJazz uses our state of the art pixel technology in our 12" Uozu, Japan facility to provide the best security sensors in the market. We see very fast growth of this market. Our unique light pipe technology in 65nm allows us to offer small, yet with very high QE (quantum efficiency) pixels required for high-end security. In addition, our recently developed BSI and stacked wafers technology place us at the forefront of CIS technology for this market as well as for the high-end photography market segment.
Industrial / Machine Vision
Driven by the need for automation of factories, especially in the food industry, as well as household intelligent robots (like vacuum cleaners), 2D barcode readers, traffic control cameras and many more, the machine vision market is growing fast. The common denominator of all these applications is the need for a very fast, high frame rate, global shutter operation. In the industrial sensor market, we are working with partners on the development of a 2.5um state of the art global shutter pixel on a 65nm 300mm platform. We believe that our current generation of global shutter technology on both 180nm and 110nm will keep growing but will gradually be augmented and eventually replaced by this next generation 300mm technology that will enable us to maintain our market edge for years to come.
LATEST ACHIEVEMENTS
TowerJazz recently announced a partnership with YuanChen Microelectronics (YCM) for backside illumination (BSI) manufacturing in Changchun, China that will provide the BSI process segment for CMOS image sensor (CIS) wafers manufactured by TowerJazz on 8" wafers. This partnership will allow TowerJazz to serve its worldwide customers with advanced BSI technology in mass production, starting in the middle of 2018. In addition, TowerJazz developed BSI and stacked wafers technology on 12" wafers that is being offered to customers now. This will serve as our next generation platform for the high-end photography market as well as for the high-end security market.
R&D COLLABORATION
Within longer term CIS R&D activities, TowerJazz is investigating integration of sensing elements into the CMOS back-end which includes nano-antennas, nano-dots and sensor structures employing unique organic materials. These works are performed in cooperation with start-ups and academia groups and are intended to widen the range of registered radiation into longer wavelength IR, increase sensitivity and decrease dark currents, facilitate new device options and finally propose customers pixels with outstanding performance. This is especially relevant for the AR/VR and automotive markets that are looking constantly for longer wavelength IR solutions driven by the need for better performance in harsh weather conditions (automotive) and eye safety (AR/VR).
Dr. Avi Strum: "In the CIS market, we are investing today in technology for three main directions: next-generation global shutter technology for the industrial sensor market, back-side illumination and stacked wafers for the high-end photography market, and special pixel technology for the automotive market. Through R&D, innovation and partnerships with leaders in these areas, we are in a strong position to take advantage of these anticipated high growth markets."
TowerJazz further enriches its leading Design Enablement offerings with EDA Partnerships
TowerJazz is recognized for our industry leading PDKs, models and design tools that give our customers a significant competitive market advantage with first time design success, optimal performance, and the shortest time to market at reduced cost.
During the past quarter, the Worldwide Design Enablement team at TowerJazz has partnered with multiple EDA vendors to enable new analog flows support, LDMOS physical parameter extraction, EMIR, PERC, automotive, and mmWave capabilities for our mutual customers. Below are some highlights of our latest activities:
Partnering with Mentor Graphics, we showcased Tanner/Nitro with ELDO and Calibre reference design that was presented at the last DAC in Austin. We developed analog constraint PERC checks that were presented at our Technical Global Symposium (TGS) in Korea and Japan as well as at the Mentor U2U Forums. These checks are targeted for automotive IC design for the TS18 and TPS65 platforms for power management and CIS, and include analog constraint (alignment, symmetry, etc.) and ESD robustness checks. A foundry industry first modeling for snapback based ESD clamps was also released also for the TS18 CMOS platform.
We partnered with Empyrean (ICScape) in developing reference designs for full analog flows that include Aether (analog design environment), Argus (physical verification) and ALPS (Spice) using the iPDK Pcell environment. We now support Magwel PTM for LDMOS by developing tech files that help our customers to attain accurate simulation for power management design. We also added ICV – Synopsys Physical verification to enable full Synopsys analog flows.
Partnering with Cadence, we presented a Voltus-Fi QA and reference flow that won the "Best Session Paper" award at CDNLive in Boston. This capability is now available in several of our PDKs and is enabling our customers to validate their designs for electromigration robustness and identify high IR-drop regions on a chip
Finally, we partnered with Keysight Technologies to release Momentum technology files for our 130nm SiGe BiCMOS (SBC13) RF/mmWave IC design platform.
TOWERJAZZ TECHNICAL GLOBAL SYMPOSIUM (TGS)
TowerJazz 2017 Technical Global Symposium (TGS) Events
Summarizing our 2017 worldwide events
With over 700 attendees from nearly 300 organizations, including semiconductor and design service companies, universities, and government institutions, among others, 2017 TGS events were another great success.
This year, TGS events were held in Europe, Japan, Korea, China, and the US with a focus on our vision of "full circle value creation" – combining TowerJazz leading technology with customer partnerships for mutual success. During the events, we shared TowerJazz's advanced specialty solutions serving the automotive, industrial, infrastructure, and imaging markets. The events served as a great platform to gain additional knowledge of TowerJazz's extensive offerings while providing a networking environment with a great forum to share ideas for innovation.
2017 TGS event sponsors included many of the leading EDA vendors and tool providers in the industry:
TowerJazz Participation in 2H 2017 Global Semiconductor Events
Showcasing our specialty technology leadership, world class design enablement services and multi-sourcing capabilities
SEMICON Japan l Dec 13-15, 2017 l Tokyo, Japan
SEMICON Japan is one of the largest international exhibitions in the semiconductor industry. At the Semiconductor Executive Forum, our CEO, Russell Ellwanger delivered a keynote presentation focused on value creation, the importance of analog technology as the core capability to facilitate the major trends in worldwide advancements, and how TowerJazz offerings enable market and technology leadership.
ICCAD China | Nov 16-17, 2017  | Beijing, China
ICCAD is the biggest annual forum and exhibition in China, showcasing the latest IC industry technology offerings. TowerJazz has participated in this conference for several years, and this year, Lei Qin, TowerJazz Senior Sales Director China Country Manager, presented "A World Connected by Specialty Technologies" focusing on foundry solutions for market segments such as fiber optical, 5G wireless, automotive, 3D sensors and more
International RF-SOI Conference | September 27, 2017 | Shanghai, China
The 5th International RF Workshop focused on the IoT, mobile, 5G connectivity, and mmWave applications. Russell Ellwanger, TowerJazz CEO was invited as the keynote speaker. In his presentation, he discussed "value creation" and the future growth of RF-SOI technology as well as the important role TowerJazz plays as the foundry specialty leader in this industry.
SNUG Japan | September 8, 2017 | Tokyo
Akihito Takeuchi, Staff Engineer presented "TowerJazz iPDK & Synopsys AMS flow" to introduce TowerJazz's advanced analog technology and its unique function in PDK packaging. About 90 people attended the session. The presentation was successful and was greatly accepted by conference attendees.
Sensors Hub's Seminar | September 5th, 2017 | Tel Aviv, Israel
The First Sensors Hub's Seminar, was held in collaboration with Tel-Aviv University. With over 60 people in attendance from a variety of local and global companies, TowerJazz executives provided technology updates and design enablement capabilities to enhance our customers' next-generation ICs in this rapidly developing market segment. In addition, TowerJazz showcased special presentations from sensors experts at TowerJazz, Tel Aviv University, Carta Sense, Juganu, Physical Logic and INL.
Mentor Forum 2017 | China, Taiwan and Korea
TowerJazz supported Mentor Forum 2017 with presentations by Hajime Uchihashi, Staff Engineer in China (Aug. 24), Taiwan (Aug. 29) and Korea (Aug. 31). The presentations showcased our advanced reliability verification technology for enhanced automotive quality with Calibre® PERC™ which was announced in a Press Release (Nov. 2). Approximately 300 people were in attendance in total at these three locations.
TowerJazz also participated in Mentor's User2User Europe Conference in Munich (Nov. 27), where Ofer Tamir, Senior Director of Design Enablement, CAD and Support presented Calibre® PERC™ Analog Constraint Checks, for TowerJazz Automotive Reliability. TowerJazz also hosted a booth to provide updates on our latest technologies and showed a demo of the flow presented.
Social Responsibility
As part of our corporate values and culture, we at TowerJazz aim to enrich and improve not only individuals' lives, but society as a whole, and we believe corporate social responsibility is imperative to the Company's true success.
TowerJazz supports a wide range of health, education, social and community activities that affect and involve its employees and the community's well-being by promoting education, donating goods and funding programs/services. We are pleased to share below some of the most recent worldwide activities.
Headquarters – Migdal Haemek, Israel
As part of TowerJazz's community outreach program, we donate funds to the GAIA (Global Awerness Investigation and Action) project, an international environmental research project involving a diverse population of middle and high school students as scientific and policy developers.
We have supported with key scientist mentoring and direct funding for the past 7 years, with 15 plus schools schools including Jewish, Arab, and Circassian in Israel, and schools in Greece, Czech Republic, Belgium, and USA active in the program.
The employees at our HQ (MH) facilities are supporting youth clubs for kids who need help with homework or need some mental support. This program has been in effect for the last eight years with a team of around 25 volunteers that participate in this activity once a week.
In addition, TowerJazz MH employee volunteers are participating for the fifth year in a project we call "English Learning by Volunteers." Every week, 10 employees visit a nearby high school where they work 1:1 with 10th grade students teaching them English. During one-hour sessions, they have conversations, read short articles from magazines, listen to music, solve crosswords, surf the internet, and all are done – in English. It's a fun and interactive way to teach and learn.
This project is part of a larger professional program, called 'English – Tool for life' conducted by the partnership of Michigan's Jewish community and our region in Israel. The main goal is to improve students' conversation skills and expand their vocabulary which will eventually increase their confidence in speaking English fluently. Another goal is exposing the students to the Hi-tech world, and to increase their motivation of working hard in order to succeed in life. During the year, a few events take place including field trips to TowerJazz and workshops for students to strengthen their team work.
Newport Beach, CA Facility
The TowerJazz NPB facility was chosen by the Fab Owners Association (FOA) to host the Q4 meeting. The two-day event included representatives from 18 device manufacturing companies. During the first day, the FOA president donated $1000 for a charity of our choice as a token of appreciation for hosting the event.
As a result, we were pleased to present a check to Working Wardrobes – an organization that assists survivors of domestic violence and other adults trying to overcome challenges and re-enter the workforce – through life skills education, career counseling and providing suitable attire. TowerJazz's donation will help the organization with one of its current initiatives, aiding veterans who recently got out of the service and are looking to enter, or go back to the workforce.
In addition, our NPB employee volunteers donated their time participating in various activities at the Working Wardrobes center such as sorting, boxing and organizing clothes or helping with other activities to prepare those in need for workforce readiness which can be a life changing experience.
In the spirit of the holiday season, TowerJazz NPB employees participated in a Corporate Social Responsibility Day at the Second Harvest Food Bank of Orange County. Employees volunteered to help with various activities such as sorting and boxing perishables and helping with other activities at the center
San Antonio, Texas Facility
Our employees in San Antonio contributed to the community by supporting a Food Bank event.
They packed over 19,000 lbs. of food which translates to over 15,000 meals for people in the area who are in dire need of food for their families.
TowerJazz Texas also purchased school supplies and filled 250 backpacks for needy children in the community.
We are proud to have such great employees with good will and a volunteering spirit!
GETTING TO KNOW US – LIFE IN TOWERJAZZ
During our Jewish New Year's ceremony at our headquarters in Migdal Harmek, Israel, over 100 employees, including some of our top management, surprised us all with a crazy flash mob!
Special thanks to Lena Kaminski, Director of R&D and Yield for initiating the event and producing this video: https://www.youtube.com/watch?v=o7gkI-obAUc.
During our End of Year ceremony at our Newport Beach, CA facility, our employees joined a surprise guest and caroled along with a specialized "12 Days of Christmas" version.
Thank you to our brilliant and amazing employees who made us all, once again, PROUD TO BE TOWERJAZZ!