NEWSLETTER  –  MARCH 2016
Vision and Staffing: Principles of Success
Message from Mr. Russell Ellwanger—TowerJazz CEO & TPSCo Chairman
The principles that define and produce fulfillment, security and achievement (i.e. success) form a "unified field theory" applying to the business world as well as in one's personal life.
These principles can be distilled into two groupings;
Vision

Staffing.                       
A vision defines required staffing. Correct staffing enables the initial vision, and gives input for the vision to evolve. As the vision evolves, the staffing may be refined and/or added to. This cycle is continuous for those who relentlessly drive towards excellence.
Vision & Staffing in your Personal Life
At a young age, everyone should create a vision for themselves by asking:
What values do I wish to adhere to?
What "brand" will be attached to my name?
Who should I emulate to develop these values and my brand?
What are my joys?
What hobbies, activities and sports excite and inspire me?
Who can I talk with, be mentored by, or imitate to better understand the principles underlying these activities?
What videos/presentations/articles/books should I study?
What activities and thought groups provide me peace?
Which acquaintances and friends inspire me?
With whom are interactions natural—leaving me uplifted, confident and desirous to learn?
What interactions leave me empty or anxious?
How can I add value to my family, to my community, to the world?
What are the skills that I need to develop in order to produce value?
What do I need to do to develop these skills?                             
The answers to the "what" questions should form a person's vision. The "who," "which" and "how" answers should form his or her staffing. Parents are a big part of a young person's staffing. This is the first inequality encountered in life. Some parents are excellent and provide an environment of excellence. Others are less so. Hence, personal character comes into play at an early age. A person has no say over their temporal "birthright," but his or her personal control is accretive from that point forward. As such, a person must continually re-evaluate their answers and assess their progress to these questions, making adjustments when needed, in order to successfully move through the course of life and fulfill their vision statement.
As skills are multiplied, personal goals achieved, and targets attained, self-confidence grows. As confidence grows, an individual will take on greater levels of challenges and as a natural consequence, their circles of association begin to change and migrate towards those people who are also growing through the elixir of positively confronting big challenges. Personal security and peace is a strong function of one's self awareness and self-confidence. The greater the degree of personal confidence, the greater one's belief and consequent actions to be self-determinant, rather than being an acted upon element of a large system with little or no say over the outcomes.
Vision and Staffing in the Business World
When an individual receives the opportunity to lead a business enterprise, it is critical that he or she develop and express the vision. The vision defines the value that the enterprise will produce and the culture the organization will implement to produce it. The value proposition is nominally aligned to serve a market need. This can be achieved through many avenues such as:
Serving an existing market with a different set of services, or better services
A differentiated model of partnership with some or all of the customer base
Creating a product that better serves the present demand, or one that creates a new demand
A combination of the above.
Once an initial vision is formulated, careful consideration must be taken to create the correct staff to fulfill the vision. If creation is needed, or in other words the vision requires high levels of innovation prior to financing and execution, the staff must be heavily weighted to the side of innovation with other core capabilities, such as strict adherence to schedules and bureaucratic "tracking systems," taking a lower priority in the staff. If the vision and corporate life cycle is at a point where the primary key for success is execution, the staff must be heavily weighted with a profile that can execute as the primary directive.
It is said, "The only leader who should not be replaced is the leader where most everyone in their staff is capable to replace them." It is most critical to staff with strong people that not only execute to an initial vision, but also challenge and, most importantly, bring new ideas 'to the table.' If the initial vision is correct to a good degree, proper staffing will not just make progress to achieve it with the associated success, BUT will add thoughts, feelings and ideas that allow the vision to grow. Much the same as an inspired high school teacher expands the vistas of a curious and driven student, capable and inspired staff members expand the vision and vistas of the company. As the enterprise grows, customers must become a part of the staffing. This happens through both actively pursuing customer feedback and quickly acting upon it, and maybe more importantly, enabling the future through long term partnerships (e.g. multiple generation roadmap development).
A solid company with strong vision and excellent staffing has few if any projects that have a cradle to grave life cycle. Vision and staffing (including customer partnerships) should ensure that all activities are 'cradle to cradle.' Good activities staffed by capable, passionate people in an environment that allows such employees to flourish will most always, if not always, drive additional multiple inspired activities.
We thank our customers for having validated our strategy and growing us from a $100M annual revenue rate to exceeding $1B in run rate. We appreciate your trust and value your inputs. We are implementing several changes to better serve you—together taking on additional challenges to create greater value whilst utilizing the full manufacturing capacity which we have added to the company.
Sincerely,
Russell Ellwanger
CEO, TowerJazz
Chairman, TPSCo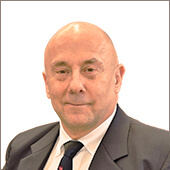 TECHNOLOGY / R&D AND INNOVATION
2015 Year in Review
This past year saw many achievements for TowerJazz including: reaching a $1B annual revenue run rate, aligning with first tier customers to develop multiple generation analog roadmaps, and acquiring capacity to guarantee multi-year utilization levels.
Operations
In 2015, TowerJazz announced the expansion of our worldwide manufacturing capabilities with the acquisition of Maxim Integrated's 8-inch fab in San Antonio, Texas, USA. The availability of additional capacity will serve our current and forecasted strong customer demand, enable additional manufacturing flexibility and cost-efficiencies, and increase production by approximately 28,000 wafers per month. We plan to quickly qualify our core specialty technologies in this facility, including our advanced radio-frequency silicon-on-insulator (RF SOI) offering, to serve the substantial growth in demand from our customers.
Research & Development
TowerJazz has created an innovation environment cultivated by the knowledge and skills of highly educated and experienced R&D staff in all our fabs, worldwide. Each of the sites has specific experience such as RF & MEMS in Newport Beach (CA); CMOS image sensors, NVM and power devices in Migdal Haemek (Israel); and automotive chips, scaled down CMOS and CMOS with embedded features in Japanese fabs. In 2015, we fostered collaboration between sites for R&D in parallel with the manufacturing strategy that included technology transfers between the sites. Putting together the experience of R&D engineers from diverse fields brought up novel ideas that opened breakthrough business opportunities for TowerJazz customers.
2015 Technology Highlights
In all of TowerJazz's Business Units (BUs), innovation projects furthered technological advancements to support our customers' next-generation devices.
RF & High Performance Analog
In RF SOI, 2015 saw the expansion of TowerJazz's manufacturing footprint with high-volume production now coming from both our US and Israeli factories across all production RF SOI and RF CMOS nodes. Also in 2015, TowerJazz achieved an industry best Ron-Coff figure of merit for an RF SOI device at sub-90fs from TPSCo's 300mm facility in Uozu, Japan. In SiGe, we ramped production in low-noise amplifiers and began production of a new line of power amplifiers for smartphones and other mobile platforms. Our high-speed SiGe platform was used for some of the industry's most impressive demonstrations such as UCSD's 5G 256-element 60GHz phased array transmitter.
Power Management
TowerJazz has been expanding its advanced 0.18-micron power management process (TS18PM), offering 30% improvement in Rdson which directly translates into efficiency improvement, lower power consumption, and reduction in size. This platform targets more than 40% of today's power market, including computer, wireless, industrial, and automotive applications. One of the end applications utilizing TowerJazz's TS18PM platform is a touch screen controller which enables special capabilities of sensing multi-fingers touch and a digital pen (stylus). Recently, this advanced digital pen technology was acquired by Microsoft for use with its Surface products.
CMOS Image Sensor
In the past year, TowerJazz has developed many new technologies with some already reaching the mass production stage including a small global shutter (GS) pixel with Near IR (near infrared) sensitivity for 3D gesture control applications. The pixels are true CDS (correlated double sampling) pixels, known as 6T pixels. In parallel, we announced the mass production start of an advanced IR Sensor for depth sensing technology and a BSI sensor with extremely good response for UV in China. The BSI activity has been developed successfully with a partner in Europe for numerous customers. In addition, TowerJazz has developed a unique "gated" pixel to be used in the automotive area as part of the emerging automotive ADAS (automatic drive assistant systems) market for lane departure warning and night vision.
MS/CMOS
During the last year, TowerJazz has successfully qualified some of its mixed-signal and CMOS platforms to TPSCo, creating more available capacity and manufacturing flexibility for the benefit of its customers. Also, TowerJazz announced the first 65nm millimeter wave (mmWave) RFCMOS platform targeted for a variety of applications, such as wireless communication (60~77GHz), automotive radar (57~86, mostly 77GHz), and imaging and scanning (100GHz), among others.
TOPS
2015 was very busy for the TOPS BU with aggressive ramping of several large customer transfers in parallel at TPSCo's Tonami, Japan fab as well as the start of high volume production after a fast ramp for one of TowerJazz's key customers in Israel. The main customer applications currently supported by TOPS are discrete FETS for power applications, non-volatile memory (NVM), and magnetic memories, although TOPS can accommodate any customer flow.
Aerospace & Defense
Recent activities to further support aero/military customers include the DMEA (Defense Microelectronics Activity) Accreditation of Jazz Semiconductor Trusted Foundry (JSTF), and implementation of new technologies that may be developed by A&D customers for applicability in the aero/military market, including CMOS image sensors, ROICs, and new capabilities for infrared (IR) camera components.
Summary
We are very pleased with the company's achievements this past year, and as we move through 2016, we believe that we are better positioned than ever before to serve the strong demands of our growing customer base and capitalize on all opportunities ahead.
Q4 and Fiscal Year 2015 Financial Results
2015 was a record year from a financial standpoint for TowerJazz, with the Company breaking records in almost every parameter. With constant growth throughout the year, and while continuously strengthening the company's margins and balance sheet, TowerJazz was able to create a strong foundation for the company to pursue its goals for the future.
Record Revenues
Record revenues for the full year of $961 million (16% YoY growth)
Q4 record revenues of $255 million (8% YoY growth)
Represents $1 billion annual run rate
Q1 2016 mid range guidance of $276 million (22% YoY growth)
Strong Balance Sheet and Financial Ratios
Reduced net debt to $105 million (vs. $318 million as of December 31, 2014)
Increased cash and short-term deposits to $206 million
Reduced net debt/ EBITDA ratio from > 3.5X in Q1'14 to
current <0.4X
Current ratio of 2.1X as of Dec' 31, 2015 Vs. 1.3X as of Dec' 2014
Quarterly Revenues ($M)
* Based on the company's mid range guidance
TowerJazz Supplier Day: Growing through Collaboration and Partnership
In November, we hosted TowerJazz Supplier Day to strengthen our collaboration with the people who drive our operations and delivery. The event was held on November 17, 2015 at the Radisson Hotel in Newport Beach, Calif. with about 200 guests from 135 different companies. It was important to meet with all of the companies in our ecosystem in order to better tap into the growing markets that we serve.
At the event, TowerJazz executives shared the company's key drivers for continuous growth and our focus on shared business objectives to maximize mutual performance and results.
We are continuously growing our market share, while expanding our manufacturing capabilities, our global footprint and our advanced technology offerings. We believe that this growth is only possible through strong partnerships with our suppliers and customers.
TowerJazz continues to encourage our suppliers to come up with innovative, feasible and cost effective solutions as we partner and jointly develop new products to maximize partnership value. As such, at Supplier Day, a special supplier award ceremony was held to recognize our finest partners of this past year, those who have created extraordinary value for TowerJazz and our customers.
We want to thank all our suppliers and customers as we wish everyone much success and prosperity in 2016 and beyond!
Quality initiatives at TowerJazz
Ilan Rabinovich, Worldwide Senior Vice President of Quality and Reliability
In recent years, TowerJazz has been one of the fastest growing pure-play specialty foundries, including both organic and non-organic growth, with multiple sites, technology diversity and a large and growing customer base. The joint venture with Panasonic, established in 2014, added another dimension to our activities, with enhanced technology offerings as well as additional manufacturing sites that will use existing TowerJazz processes. With this growth and with the variability of worldwide personnel, work methodologies and customer interfaces, there is a need to ensure that high quality material and high quality customer service are maintained throughout the organization.
High quality requires adaption of best quality practices as well as alignment across all cultures and sites, and it is an integration challenge for each manager and functional team. In order to meet our many objectives and make sure customers' requirements are met, it is essential that each individual and each team meets commitments, both ones that are promised to customers and those that are defined as part of the company's goals. Therefore, we defined a simple, but essential motto that encompasses the entire organization:
With this motto, we have organized quality initiatives throughout the company that are aimed at meeting customer needs and improving overall quality and efficiency. We embedded this motto in our day to day activities, as well as in teamwork and projects management.
One of the major benefits that comes with maintaining global facilities is the possibility to use best practices among our different sites, select the better ones, and improve overall efficiency and effectiveness. The Quality Team has taken the lead on defining methodologies that will benefit from this integration. Japanese culture inherited from TPSCo, and most importantly Japanese view of quality, provides an excellent opportunity to improve overall quality across the organization.
In 2016, we plan to implement elements of Japanese mentality and make it a dominant part of our DNA. In addition, we plan to implement global methodologies and practices that will be common to all sites, provide a common language in the company, and aim to achieve best results for our customers and employees. We believe that such procedures will keep TowerJazz at the forefront of the specialty foundries.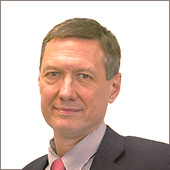 TPSCo—Production and Technology Updates
Guy Eristoff, TPSCo CEO
2016 is the year that TPSCo truly "breaks out" and establishes itself as a fully operational International Specialty Foundry.
We are full of promise for increased business, excitement and challenges. Our market acceptance and associated production ramp is currently proceeding very well. Production volume has increased by approximately 65% as compared to the start of TPSCo's establishment. We have many more contracts with new 3rd party customers than we forecasted two years ago.
Our major areas of focus include RFSOI and RFCMOS in 300mm 65nm, Low Rdson scalable BCDmos Power Management and Trenchmos discrete in 200mm and CIS at both 300mm and 200mm to include Global Shutter and high sensitivity NIR sensors for Automotive and Industrial applications.
Overview of TPSCo's Three Fabs
At our 300mm Uozu fab, we are utilizing cutting edge technologies and process techniques from 28nm and above to develop best in world Ron x Coff RFSOI of > 90fs, 110GHz characterized RFCMOS, and world leading imaging products. At our 200mm Cu fab, (Arai), we are introducing customer-customized processes as well as finishing up 110nm Global Shutter. At the large capacity 200mm Tonami fab, we are producing many customized products for our fab-light and IDM customers. Our 0.18um BCDmos process (known as TS18PM), all reliability data is completed in January, and we are already delivering many proto products to lead customers. The number of Active Foundry customer engagements has surpassed 100 in Q4 2015, and number of Customer Production Masksets doubled in the second half of this year alone.
CMOS Image Sensor (CIS) Offering
TPSCo has provided many CIS products with extremely high quality pixels in a very wide range of end market applications such as surveillance, automotive, Digital Still Camera, Industrial, and Medical. For customers who require high dynamic range sensors, we offer configurable pixels capable of enhanced full well capacity while displaying minimal blooming. NIR sensors for the security sector are currently a growing market. TPSCo currently provides pixels with 20% QE at 850nm and low cross-talk characteristics with a 110nm CIS process, and will provide our customers with >25% QE pixels with a 65nm CIS process by mid-2016. A 6T global-shutter pixel with superior low noise characteristics for industrial applications will also be qualified and available to our customers in mid-2016.
RFSOI/RFCMOS Technology
As announced in a press release on 2 September last year, TPSCo has achieved a world leading Ron x Coff performance of ~90 femtoseconds for RFSOI, and a 2.5V RF switch process design kit (PDK) has been released. In Q2 2016 we plan to release a dual gate 1.2V/2.5V PDK for integrated RF front-end solutions. We have also released a mm-wave PDK for our 65nm RFCMOS technology PDK supporting Inductor Tool Box with 3.3um thick metal, Transmission Line, and 2.5 fF/um2 MIM that is modeled up to a working frequency of 110GHz.
Power Management Platform
A low Rdson, low mask count high voltage 0.18um scalable BCDmos technology was transferred from the TowerJazz to TPSCo in 2014/2015. A large amount of prototyping and some initial volume production has already started. High volume production has begun in Q4 2015. The Main process has 2 flavors, a non-isolated Epi process for medium voltages and a fully isolated NBL / inline Epi version for higher voltage operations and negative voltage applications such as LED drivers and high side drivers. The PDK is identical to the TowerJazz PDK and offers a rich suite of features. This process provides business community for our customers as the same processes can be run at TowerJazz fabs on 2 continents. This process currently available for industrial and commercial applications, but will be automotive qualified in TPSCo by Q2/2016.
We are also introducing the TS18SL, which is tuned for logic applications, as well as the TS16SL, which is a 10% shrink of the TS18SL process. Additionally, we introduced TS18HV with an 18V HVCMOS device and core Tr of 1.8V or 3.3V in a dual gate platform for high voltage source driver applications. In this year, we will introduce an enhanced 0.18um Power Process with lower Rdson Ldmos devices.
Quality Status
TPSCo is committed to provide exceptional quality, an environment with high IP security, and total customer satisfaction through our focused production activity. TPSCo has developed a robust manufacturing process based around ISO 9001 and ISO/TS 16949 quality and automotive management systems, and 35 years of continuous automotive electronic device production. Additionally we maintain a secure manufacturing environment for our customers who manufacture cryptographic and e-money devices in accordance with ISO 27001 & IEC 15408.
Technical Global Symposium
TPSCo cohosted the TowerJazz Technical Global Symposium (TGS) 2015 in Korea, Japan and the US At each location we had the opportunity to introduce our advanced technology solutions and manufacturing excellence metrics to many customers and potential customers. Through hosting this symposium we learned that our customers have high expectations for our future growth. We are determined to make an effort to meet these expectations and requirements in order to delight our foundry customers. TPSCo is transforming into a solid international semiconductor foundry that strives to maximize customer value. We will do our best to live up to your expectations!
TowerJazz Completes Maxim Fab Acquisition
TowerJazz announced it has completed its acquisition of an 8-inch wafer fabrication facility in San Antonio, Texas from Maxim Integrated. The acquisition will expand TowerJazz's current worldwide manufacturing capacity, cost-effectively increasing production by approximately 28,000 wafers per month. The availability of capacity is needed to serve current and forecasted customer demand.
TowerJazz offers a broad range of customizable process technologies including SiGe BiCMOS and RF CMOS for RF and HPA applications. For many years it has been Maxim's supplier for a family of high-end SiGe based products.
As part of the transaction, the firms signed a 15-year supply agreement under which TowerJazz will manufacture products for Maxim in the San Antonio facility.
Pixelplus to Manufacture Sensors at TPSCo
TowerJazz, TowerJazz Panasonic Semiconductor Co. TPSCo, and PIXELPLUS announced they have collaborated to produce a state-of-the-art HD and FHD (full HD) SoC security sensor using TPSCo's leading 65nm CIS process.
PIXELPLUS integrates ISP and HD-Analog transmission function onto a CMOS sensor, said to be the first time in the world. The HD-transmission function enables data transmission over coaxial cables to distances longer than 500 meters. PIXELPLUS is said to hold number one position worldwide in the security/surveillance market, which includes 34% market share in 2014 by dominating VGA.
"Through our collaboration with TPSCo, we were able to produce an HD and FHD SoC security sensor with unprecedented performance," said Seo-Kyu Lee, CEO, PIXELPLUS.
TowerJazz signs agreement with Semiconductor Laboratory
TowerJazz announced the signing of a definitive agreement with Semiconductor Laboratory, an Asian Governmental Agency. Under the agreement, TowerJazz will leverage its manufacturing expertise and assets while providing during the coming three years the required process engineering and equipment maintenance support for successful operation of the facility. In addition, TowerJazz will provide support to help establish wafer reclaim capabilities and will provide training and procedures on the establishment of chemical lab capabilities.
The deal will generate revenues of approximately $35 million, which are incremental to TowerJazz's revenues from its existing manufacturing facilities. This agreement allows TowerJazz to realize profits and cash generation from its valuable manufacturing expertise and its skilled engineering manpower.
TPSCo Announces Development of the First Comprehensive 65nm mmWave 110GHz RFCMOS Platform
TowerJazz and TPSCo announced the development of the first 65nm millimeter wave (mmWave) 110GHz RFCMOS platform targeted for a variety of applications, such as wireless communication (60~77GHz), automotive radar (57~86, mostly 77GHz), and imaging and scanning (100GHz), among others.
TowerJazz and TPSCo are expanding their mmWave platform capabilities by introducing new process modules and comprehensive validated EDA tools and modeling, targeted to support a larger application segment. The platform supports 110GHz with state of the art RF modeling for MOSFETs, inductors and transmission lines, a very large set of metal combination and a full set of RFCMOS elements. RF applications such as WiFi 802.11, Wireless HDMI, and WiGi that require 65nm mmWave technology can now utilize modeling capabilities up to 110GHz. In addition, this platform is automotive qualified at TPSCo's 300mm fab in Uozu, Japan, considered one of the best fabs in the automotive industry.
TowerJazz's new RF process for 4G LTE
TowerJazz and TPSCo announced breakthrough in RF technology for next-generation 4G LTE smartphones and IoT devices. Through a collaborative effort, TowerJazz and its subsidiary TPSCo, have developed a new 300mm RF SOI process that can reduce losses in an RF switch by as much as 30% relative to current technology, improving battery life and boosting data rates. The technology is now being sampled to a lead customer.
"This achievement reflects our strategy to combine TPSCo's digital technology with TowerJazz's RF expertise," said Russell Ellwanger, TowerJazz CEO. Guy Eristoff, CEO of TPSCo, said: "This process combines 0.18um TowerJazz RF SOI technology with TPSCo's advanced 45nm process capabilities to create a silicon-based device with breakthrough performance. To our knowledge, this is the lowest Ron X Coff demonstrated in RF SOI devices with robust power handling capability."