Ignorance and Want
Message from Mr. Russell Ellwanger—TowerJazz CEO & TPSCo Chairman
"This boy is Ignorance. This girl is Want. Beware of them both, and all of their degree, but most of all beware this boy, for on his brow I see that written which is Doom unless the writing be erased."
— The Ghost of Christmas present answering Scrooge regarding the two hideous figures covered by his robe in A Christmas Carol by Charles Dickens.
Why beware of Ignorance most?
Ignorance of purpose and weak understanding will most certainly lead to 'wants' and desires that are not aligned to the 'shoulds' of life. Large gaps in information, knowledge and understanding are routes to personal defeat. The greater one's knowledge, when integrated into understanding, the better he or she can extrapolate and make sound decisions taking the past, present and future into consideration. Knowledge and understanding also provide the needed tools and capabilities to assess and implement necessary, continuous small corrections to the course of one's life.
Aligning Want, Should and Is, and Looking in the Mirror
Neal A. Maxwell, a political science professor and theologian, aptly stated regarding our society, "Never have so many been schooled so much as to their rights, while at the same time being taught that there are no behavioral wrongs." Self-actualization occurs when the individual's wants strongly overlap with that which one should be doing, and is evidenced in everyday life behaviors. Often cycles of learning to attain self-actualization require input from a trusted and caring third party (a loving spouse or friend). The language of a person's actions may differ vastly from his or her intent. A third party can hold up a mirror and help translate intentions into the appropriate behavioral language.
Vision (Purpose), Mission (Wants), Values (Shoulds), Performance (Is)
An enterprise enters "prime" when these same three spaces — "Want," "Should" and "Is" — strongly overlap. When an enterprise proceeds without vision, or with a vision that is not aligned to a market need, or one that is incompatible with its actions, it is ignorant of its purpose and "doom" is written on its brow. It will fail. Once the purpose is defined and validated, the mission (wants) and values (shoulds) are established and promoted.
Customers are the best third party input of how well the enterprise has aligned the values (shoulds) with the mission (wants) into company performance (the "is"). The overlap must continually be checked and adjusted by regular customer feedback and honest introspection with the integrity and courage to make needed changes at all levels and in all activities.
We have realized strong growth at TowerJazz in all aspects of our business and financials. We believe this to be a good indicator of progress towards prime. Our present and future success is fully dependent upon your inputs and our ability to quickly address them. Based upon your inputs, we are cognizant of and taking actions in areas of needed improvement. We thank you for your partnership in having brought us to the position of the worldwide leading analog foundry. We are committed to continuous evaluations of our "want/should/is" state and to drive actions towards full overlap.
Sincerely,
Russell Ellwanger
CEO, TowerJazz
Chairman, TPSCo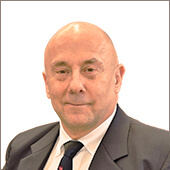 CMOS Image Sensor (CIS) Technology Leadership
Update from Dr. Avi Strum, Sr. VP and GM, CMOS Image Sensor Business Unit
TowerJazz offering in machine vision, customer base, and next generation development in Japan for vision and industrial cameras with the smallest in the world global shutter pixels
The machine vision (or industrial camera) sensors market is one of the CIS markets TowerJazz has been focused on for the past ten years. Today, TowerJazz is considered the world's leader in pixel technology for the high end machine vision market. Machine vision is a very wide and fast growing area that includes food industrialization, factory line inspections (for example LCD panels inspection) and even ITC (Intelligent Traffic Control) speeding cameras. According to MarketsandMarkets, the machine vision market is expected to grow from USD 8.08 Billion in 2015 to USD 12.50 Billion by 2020, at a CAGR of 9.1% during the forecast period.
The common denominator of all these machine vision applications is a very fast sensor that uses GS (Global Shutter) pixels. GS pixels allow the capture of the whole image at once, unlike standard pixels (Rolling Shutter) that allow the scene to be captured only in a raster scan mode, row by row. Without global shutter, a fast movement in the scene while capturing an image will result in strange artifacts such as straight lines "bending." Therefore, for industrial applications where objects are moving very fast, only global shutter sensors can be used.
TowerJazz has developed GS pixels and pixel technology that are being used now by the leading global shutter based sensors providers to the industrial vision market such as e2v, On Semiconductor, CMOSIS and others. In addition, the whole gesture control and gesture recognition sensors market also requires global shutter technology and this application drives very fast growth of this specific market segment.
Manufacturability
The current technology in production is TowerJazz's 0.18um platform with IS11 extension, however this technology can be limiting as far as pixel size, down to 3.5 microns, and can consume high power in its digital circuits, especially in high resolution and high frame rates.
In order to provide a roadmap to our customers for next-generation capabilities, we have started the development of global shutter technology in our Arai 110nm technology node, using the excellent CIS process of TPSCo. This is a very exciting development for our customers and we are moving very fast towards having a new family of global shutter pixels that are not only smaller than our current ones, but allow sensor designs at smaller die size and lower power consumption of the digital circuitry. In addition, pixel performance, especially shutter efficiency, is expected to be better than in our current designs even with smaller pixels.
The new platform is already available for customer designs and will be fully qualified for production in Q1 2017. In parallel, we will be transferring this technology to Israel's Fab 2 to allow for large sensors (stitching) and dual sourcing for our customers. Stay tuned!
For more information, please contact Dr. Assaf Lahav, Senior Principal Engineer, at assaf.lahav@towerjazz.com or info@towersemi.com.
Second Quarter 2016 Financial Highlights
Strong and continuous revenue growth
Record revenues of $305 million (29% YoY growth, 10% QoQ)
Strong Q3 2016 mid range revenue guidance of $325 million (33% YoY growth; 7% QoQ)
Substantial net profit and margins increase
Net profit of $38 million, as compared to $8 million YoY
Record EBITDA of $87 million (48% YoY increase)
Strong Balance Sheet and Financial Ratios
Reduced net debt to $51 million, reflecting < 0.2X annual EBITDA
Increased cash and short-term deposits to $311 million
Record shareholders equity of $559 million, as compared to $386 million as of Dec'31, 2015
                  * Based on the company's mid range guidance
David Moss
Human Resource Manager at TowerJazz Texas
In the issue, we feature a message from David Moss, Human Resource Manager at TowerJazz Texas. Prior to joining the site in January 2014, he worked in various HR positions at Overstock.com and Bank of America.
On February 1, 2016, TowerJazz acquired Maxim Integrated's manufacturing facility in San Antonio, Texas. As part of the acquisition process, an incredible amount of work has been done to ensure that the transition was a smooth one. In addition to the necessary business transition activities, the TowerJazz management team gave great focus to make the San Antonio fab employees feel welcome and as part of the extended TowerJazz family. The whole company, at its different worldwide locations, has celebrated the joining of the new site and its employees.
Located on 147 acres surrounded by Live Oak trees on the west side of San Antonio, the TowerJazz Texas campus is beautiful. The facility employs approximately 500 employees that specialize in the fabrication of 0.18 µm to 0.8 µm specialty products (BCD) for the automotive, consumer, and industrial markets. With a high concentration of automotive and mobile customers, the TowerJazz Texas team knows how to deliver quality, reliable products.
Since the official transition, we have been busy qualifying new technologies and getting to know new customers. We are excited to be part of the TowerJazz family and we are grateful to Maxim Integrated, our former company, for setting up our site with this growth opportunity. It has already been a great benefit to our employees and the community of San Antonio.
We look forward to our continued role in the future success of TowerJazz and our expanded business opportunities in the years to come.
TowerJazz & TPSCo 2016 Technical Global Symposium (TGS) Events
This year, we will host our annual Technology Global Symposium (TGS) events in China, the US and Japan.
As the fastest growing and number one worldwide specialty foundry, we are focused on anticipating our global customers' unique needs and providing them with the most innovative and advanced analog manufacturing solutions. TGS is an event which facilitates customer and partner interaction with our executives and team members to exchange information on the latest solutions for next-generation ICs in growing markets such as consumer, industrial, automotive, medical and aerospace and defense.
TGS 2016 will highlight TowerJazz and TPSCo's extended and advanced technology offerings across all of our specialty analog business units, as well as the unique operational capabilities and flexibility at our seven worldwide manufacturing facilities.
With more than 450 attendees from over 250 organizations including semiconductor and design service companies, universities, government institutions, media and analysts, among others, TGS events are a great platform for networking with industry leaders while gaining additional knowledge and initiating new business opportunities.
Attendees will enjoy an engaging forum for discussion with company executives, industry experts and peers while learning more about our expanded and advanced technology offerings such as RF/HPA, power management and CMOS image sensors, as well as our increased global capacity and dual sourcing capabilities.
We look forward to seeing you there!
August 24 — Shenzhen, China (Registration open)
September 28 — Santa Clara, CA, USA (Registration open)
November 1 — Tokyo, Japan
2016 TGS event sponsors include many of the leading EDA vendors and tool providers in the industry:
TowerJazz & TPSCo's Participation in 1H 2016 Global Semiconductor Events
Showcasing our advanced technology offerings, world class design enablement services and multi-sourcing capabilities
Image Sensor | March 15-17, 2016 | London, UK
TowerJazz co-exhibited with TPSCo to showcase our CMOS image sensor (CIS) technology, meeting the demand for optical sensors used in consumer, industrial, medical and automotive applications. We demonstrated leading CIS technology for high-end cameras and are a proven leader in X-ray CIS technology with the largest market share. In addition, through TPSCo we provide our customers access to 65nm 1.12um pixel technologies for mobile and DSC applications.
Applied Power Electronics Conference (APEC) | March 20-24, 2016 | Long Beach, CA
We showcased the expansion of our advanced power technology for automotive applications such as our 60V 0.18um platform. Further expansion will continue in our 60V BCD 0.18um technology, including future development of our power SOI offering, allowing operation up to 200V. TowerJazz's 0.18um power technology is qualified in TPSCo's Japan fab, providing our customers with two sites and over 30 years of automotive IC manufacturing experience.
EDICon China | April 19-21, 2016 | Beijing
TowerJazz participated to increase awareness of our industry leading RF SOI technology as well as our world class design enablement services. Over 100 people visited the TowerJazz booth and attended a technical presentation, "RF SOI Process Innovations and Advanced Design Enablement" by Dr. Samir Chaudhry, Director of Design Enablement, TowerJazz.
ChipEx | May 8-9, 2016 | Tel Aviv, Israel
As the global specialty foundry leader headquartered in Israel, TowerJazz is highly involved in this conference. Our executives participated in two sessions: Dr. Efraim Aharoni (ESD Leader) presented a new method for simulation of ESD protection circuits containing snapback devices, and Dr. Eitan Shauly, (Director of Integration, MS/PM BU and R&D) presented TPSCo's advanced 65nm mmWave RF CMOS platform for WiFi, Tx/Rx, cell phone, tuner and automotive markets.
International Microwave Symposium (IMS) | May 22-27, 2016 | San Francisco, CA
TowerJazz exhibited at IMS and highlighted our new RF technology capable of integrating a wireless front-end module (FEM) on a single chip, tailored to meet the requirements of IoT applications. The process enables integration of PAs, switches, and low noise amplifiers as well as CMOS digital and power control on a single die, providing cost, power, performance, and form factor benefits vs. competing solutions.
DAC | June 5-9, 2016 | Austin, TX
Hands-on training on TowerJazz's PDKs and demos on reference flows were provided as well as technical presentations on Hierarchical p-cells at the Cadence® booth, RF SOI substrate extraction implementation in native Calibre® xRC at the Mentor Graphics booth, and an automotive focused mixed-model design flow at the Synopsys booth.
TowerJazz Sponsors Team from Israeli High School
Wins first place in Robot Performance category at FIRST LEGO LEAGUE competition in US!
The FIRST LEGO LEAGUE Arkansas Razorback Invitational USA was held on May 19-22, 2016 at the University of Arkansas. In the Robot Performance category, Team 498, ninth grade students from Katzir High School in Holon, Israel (sponsored by TowerJazz), won first place competing against 72 other teams from around the world! The team presented their research and excited the judges with their performance on stage. Their hard and dedicated work brought them eventually to this very special moment.
TowerJazz supports and sponsors a wide range of educational, social and community activities and programs, and this is the first time we sponsored a team for the FIRST LEGO LEAGUE.
What is FIRST LEGO LEAGUE?
Tomorrow's innovators practice imaginative thinking and teamwork. Guided by adult coaches, FIRST LEGO LEAGUE teams research a real-world problem such as food safety, recycling, energy, etc., and are challenged to develop a solution. They also must design, build, and program a robot using LEGO MINDSTORMS® technology, then compete on a table-top playing field.
It all adds up to tons of fun while they learn to apply science, technology, engineering, and math concepts (STEM), plus a big dose of imagination, to solve a problem. Along their discovery journey, they develop critical thinking and team-building skills, basic STEM applications, and even presentation skills, as they must present their solutions with a dash of creativity to judges. They also practice the Program's signature Core Values. For more information, please visit: www.firstlegoleague.org/.
Congratulations to team 498!!!
Mountain to Valley Relay 2016
Mountain to Valley Relay is a 215 km long-distance running race combining personal challenges with team comradeship, day and night running in rural areas, from Northern Israel to the Yizrael Valley.
This is the third year TowerJazz teams in Migdal Ha'emek (Israel) have joined the Mountain to Valley Relay annual race held in Northern Israel. The race combines personal athletic experience, group collaboration, and running in open spaces along 215 kilometers (approx. 133 miles) in about 24 hours. The race is divided into 24 legs, which are between 5-14 km in length (approx. 3-8 miles). The relay crosses the most beautiful regions of Israel, passing through rural areas and communities that reflect the multicultural richness of Israel. Nearly 9,000 runners participated in the event.
This year, three teams represented TowerJazz and included a mix of managers and personnel, including both men and women. In the three groups of eight people each, the runners started the race together on Thursday, May 19 at 7:00am and finished the race together on Friday, May 20 at 9:00am.
It was a great experience for the teams who suffered some injuries and tiredness, but also a lot of joy and happiness, demonstrating our employees' high ambition, dedication and motivation.
Mr. Yuval Kariv
Integration Director, Transfer Optimization and development Process Services (TOPs) Business Unit, Assigned to TPSCo
Yuval Kariv joined TowerJazz in 1999 as a process engineering student working with the diffusion/implant team in Migdal Haemek, Israel (Fab1). He has held process engineering, R&D process/integration and section head positions prior to his assignment to TPSCo.
Q: Please tell us about your position, focus areas, etc.
A: I've been assigned to TowerJazz Japan/TPSCo since January 2013 as General Manager of the Related Device Technology team, managing the TOPS product line technology transfer activities into the TPSCo fabs. My team consists of project managers and integrators, and works very closely with the sales, customer support, fab process engineering and operation teams.
Our projects are running at the Tonami and Arai facilities, and we are looking forward to starting new projects in Uozu (300mm) as well.
We are focusing on maximizing manufacturing volumes and revenue while keeping our customers satisfied throughout the whole transfer process into the mass production phase.
Q: What do you enjoy about your position and what challenges you?
A: In a nutshell, it's never boring. I'm standing on the front line interfacing with the customers, from first engagement to process transfer, qualification, and ramping to mass production.
I enjoy working with various customers from the US, Europe and the Far East — each with a different process, mode of work, mentality, and culture. Obviously, this position requires working in three time zones, which makes it challenging. In addition to this, working in Japan is challenging in many aspects such as the culture and language gap as well as the different ways of analyzing situations.
I have found that TPSCo employees are professional, experienced and friendly people with a wide background of knowledge from their IDM Panasonic past. It is a real pleasure working with such dedicated people.
Q: What is your focus this year from a business standpoint?
A: I help to achieve the company's revenues and goals, by efficient and accurate transfers and successful ramps to production. We are continuously working to improve customer satisfaction while ramping rapidly to high volume production.
Q: What are some of your hobbies?
A: I enjoy running, it's a very good way to have some quality thinking time, without cell phones or emails. I like nature, and enjoy outdoor activities such as cycling and hiking.
Q: What is your favorite travel destination?
A: This is a difficult question. Living in the Far East gives me the opportunity to visit exotic places.
New Zealand is my favorite, but Angkor Wat (Cambodia) is a close second, and many years ago I visited Myanmar (also known as Burma), which is unforgettable. Tourist destinations in Japan are very enjoyable too.
TowerJazz to Mass Produce MEMS Loudspeakers for Audio Pixels
Pure-play Israeli foundry TowerJazz has signed on to build a line of first-generation microelectromechanical systems (MEMS)-based loudspeaker semiconductors for Audio Pixels Ltd. The loudspeaker chips will introduce a new generation of sound performance and design demands for devices being built for the consumer electronics, industrial and medical markets, Audio Pixels says.
The company says it chose TowerJazz because of its MEMS manufacturing technology, including its particle-free, deep silicon etch technology and thick films with controlled low stress.
TowerJazz Extends its Partnership with JA Mitsui to Drive its Recently Acquired San Antonio Fab Growth and Ramp-Up Plans
TowerJazz announced it has extended its long term global business partnership with JA Mitsui, a leading financial and banking institution, with whom the company has an established relationship in Japan through its TPSCo Japanese affiliate. The agreement provides the Company with up to $40 million of an asset based loan, which will carry annual interest of Libor+2.0%, mature between 2019 and 2022 and be used to support San Antonio fab growth and ramp-up plans, including cross qualification activities to address the Company's excess customer demand in its other worldwide fabs.
New wireless standard will significantly speed up communication, but dealing with mmWave technology isn't going to be simple.
Generally, phased-array devices are made using various processes, but many of today's devices are based on standard CMOS and silicon-germanium (SiGe). "SiGe technology has already been proven for mmWave phased-array/active antenna applications," said Amol Kalburge, senior director of strategic marketing at TowerJazz, a specialty foundry vendor.
"Additionally, SiGe enables integration with advanced CMOS and on-chip passives, thus providing area efficient system-on-chip integration capability and a cost/performance tradeoff," Kalburge said. "We believe that SiGe will play a key enabling role in 5G front-end ICs, and will coexist with other III-V technologies.
TowerJazz begins mass production of integrated SiGe-based 'front-end module on a chip' RF platform tailored for the IoT
Specialty foundry TowerJazz has announced volume production of a new RF technology capable of integrating a wireless front-end module (FEM) on a single chip, tailored to meet Internet of Things (IoT) applications.
The TowerJazz process enables integration of power amplifiers (PAs), switches, and low-noise amplifiers as well as CMOS digital and power control on a single die. TowerJazz is delivering this product now for smartphones, tablets and wearables, and the technology also meets the more universal requirements of IoT applications by providing cost, power, performance and form-factor benefits versus competing solutions.
As an example, TowerJazz has partnered with Skyworks to deliver a first-of-its-kind integrated wireless FEM using this technology. "We are pleased that our long partnership with TowerJazz on SiGe BiCMOS for PA-based products is now in volume production for key customers of Skyworks," says Bill Vaillancourt, general manager & VP Skyworks Connectivity Solutions.
TowerJazz announces its SiGe Terabit Platform enabling high-speed wireline communications
TowerJazz announced its SiGe Terabit Platform targeting high-speed wireline communications for the terabit age. Wireline data traffic is increasing dramatically, with traffic at Google famously increasing by 50 times over the last six to seven years, or at 75 percent per year. Estimates vary, but experts agree on double digit CAGRs and a 2020 market for high speed optical components in excess of $9 billion.
TowerJazz addresses this market through a family of customized foundry silicon-germanium (SiGe) BiCMOS technologies and is announcing availability of its highest performance process to date: S4. TowerJazz customers include the who's-who for components that carry the world's high-speed data traffic such as: Broadcom, Inphi, MACOM, Maxim, Maxlinear and Semtech, among others.
3Peak sees chip output jump on deal with Israel's TowerJazz
Chinese chipmaker 3Peak expects a sharp increase in integrated circuit (IC) shipments this year due as it expands its manufacturing output to a plant in Japan through an extension of its collaboration with Israel's TowerJazz. 3Peak's products are currently solely produced at TowerJazz's 200mm fab in Israel and are now starting to also be made at the TowerJazz Panasonic Semiconductor fab in Japan.
"In 2015, 3PEAK's IC shipments increased 35 percent compared with 2014. With dual sourcing capabilities, we expect to have an increase of 200 percent in 2016," Joe Zhou, Chief Executive of 3Peak, said in a statement on Wednesday.