February 26th, 2019 |  Haifa, Israel
CMOS Image Sensor Technical Seminars – Israel
TowerJazz will hold unique CIS technical seminars showcasing its advanced platform and cutting edge technological solutions and advanced manufacturing capabilities for a wide range of imaging rising markets.
During the event, TowerJazz CIS business unit experts will provide detailed technical reviews on its high-end CIS dedicated technical solutions such as: Global Shutters, NIR enhanced pixels, BSI and stacked wafer, 3D sensing & LiDAR and optical simulations among others.
February 26th, 2019 
Technion – The Israeli Institute of Technology, Haifa, Israel
Faculty of Electrical Engineering 
Time

Session

Speaker

 9:00-9:30

 Registration and reception

 

 9:30-10:00

 Introduction: TowerJazz CMOS Image Sensor Technologies

Dr. Avi Strum

 10:00-11:15

 Advanced Global Shutter platforms:

 

 180nm (5T and Voltage Domain)

Dr. Amos Fenigstein

 110nm (N-type and P-type)

Dr. Amos Fenigstein

 65nm (N-type and P-type)

Dr. Assaf Lahav

 11:15-11:30

 Coffee Break

 

 11:30-12:15

 NIR enhanced pixels:

 

 Deep Epi Hi-Res and back bias solutions

Dr. Amos Fenigstein

 Advanced optical structures

Dr. Assaf Lahav

 12:15-12:45

 BSI and stacked wafers technology and logistical solutions (300mm & 200mm)

Dr. Assaf Lahav

 12:45-13:45

 Lunch

 

 13:45-14:10

 3D sensing and LiDAR solutions: GS gated  pixels, CCD in pixel and SPAD (SiPM)

Dr. Amos Fenigstein

 14:10-14:40

 Unique add-on technologies: High K MiM, Polarizers, Light shielding

Dr. Amos Fenigstein

 14:40-15:30

 High-level considerations:

 

 Optical simulations

Ms. Shirly Regev

 Technology platform selection

Dr. Assaf Lahav

 15:30-15:50

Smart imaging for defense applications

Dr. Gal Harari

DDRD (MAFAAT) IMOD 

 15:50-16:10

Passive CMOS Single Photon Avalanche Diode Imager for a Gun Muzzle Flash Detection System

   Mr. Alex Katz  Technion, PhD candidate

 16:10-16:30

Modeling the missing part of CMOS Si-Photomultiplier (SiPM) – the ultimate photon counting and timing sensor

Mr. Ayal Eshkoli 

Technion, PhD candidate
Agenda is subject to change.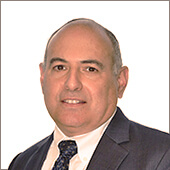 Dr. Avi strum
Senior Vice President and General Manager of Sensors Business Unit
Dr. Assaf Lahav
TowerJazz
CIS R&D Expert & Fellow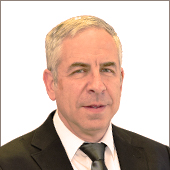 Dr. Amos Fenigstein
TowerJazz
Senior Director of CIS R&D
Shirly Regev
Etesian Semiconductor
Simulation Expert
Registration is now closed.